Joana P. Cardozo
Joana P. Cardozo is a Brazilian visual artist based in Los Angeles and Sao Paulo. Her photographs create unconventional portraiture by examining the relationship amongst domestic spaces, their inhabitants and their objects. Her installations discuss the futility of human attachments in an impermanent world.
The Naked Hours
For 100 hours, I cut 2 x 2 inches black paper with scissors and covered the L-Shape Gallery walls at the California Institute of the Arts. I did not speak. I did not use a cell phone or other electronics. I ate, rested, wrote, and meditated as necessary. I left the gallery space to use the restroom. I used clear tape, double-sided tape, museum putty, painter's tape, and gaffer tape. The Naked Hours turned out to be much more than a quest for personal transformation, or the passage of time and the impermanence of this world. It became to be about the making of art and the destroying of art. The everyday life and its unnoticeable tasks. The cycle of life, being born, growing, aging, dying. The stillness and movement. The opposites, contrasts, spaces, blank spaces. It became to be about the mistakes. The anger. The meditation and the breath. The Naked Hours became to be about personal and global transformations. A virus spreading in the world.
Karlis Bergs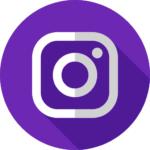 Unbuilt Door
Unbuilt Door is a collaborative sound installation between Jiayu Zhang and
Joana P. Cardozo during the emergency state of the COVID-19 pandemic in Spring 2020. Jiayu and Joana were studio neighbors at CalArts. This piece offers an imagination practice for the participants to visualize the border of their individual space. The participants are guided by the artists' voice narrating the process of breaking through a wall of their room and entering the space beyond. Two recordings from two opposite perspectives, the wall-breaker and their next-door neighbor, require the participants to imagine the work and deal with questions of collaboration and transgression.
How can we individuals reconnect to each other in times of segregation?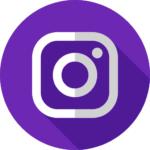 "I create 3 videos to show a world hidden inside the reflection of water. I use my tentacle that is made out of water to find a link between the world that surrounds me right now and the memories of adventure that only I know. No matter if it is humidity or moisture, I sense […]