Unbuilt Door
Unbuilt Door is a collaborative sound installation between Jiayu Zhang and
Joana P. Cardozo during the emergency state of the COVID-19 pandemic in Spring 2020. Jiayu and Joana were studio neighbors at CalArts. This piece offers an imagination practice for the participants to visualize the border of their individual space. The participants are guided by the artists' voice narrating the process of breaking through a wall of their room and entering the space beyond. Two recordings from two opposite perspectives, the wall-breaker and their next-door neighbor, require the participants to imagine the work and deal with questions of collaboration and transgression.
How can we individuals reconnect to each other in times of segregation?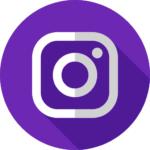 No Time For Names is a 51 minute score created in Spring 2020 by artists Rissa Dee, Luka Fisher, Jung A. Jung, Peter Kalisch, M-Other, Kyler O'Neal, Ritual Spirit, Danielle Roz, and Christina Elaine Vasquez and arranged by Luka Fisher and her garage band. Collaborators: Rissa Dee, Luka Fisher, Jung A. Jung, Peter Kalisch, M-Other, […]