Tim Feeney
Faculty - Music
Sticks and Stones
Multimeda recordings of spontaneous music: prompts for assembling sound and image, running remote-distanced seances, and/or time-based annoyance.
CalArts Percussion Ensemble: Morgan Alford, Kristyna Svihalkova, Henry Delargy, and Eric Lennartson
Free Improvisation Ensemble: Camille Kiku Belair, Maria Alejandra Bulla, Rebecca Drapkin, Hazel Feiner, Brian Griffith, Jeremy Rosenstock, Adam Zuckerman, Kai Cleaveland, Stefany Glik, Bjorn Gustafsson, Terry Kim, Sebastian Marulanda, Marcos Mena, Jake Michaels, Aidan O'Donnell, John Simard, Elias Ure, Michel von Loh, Angelo Yousef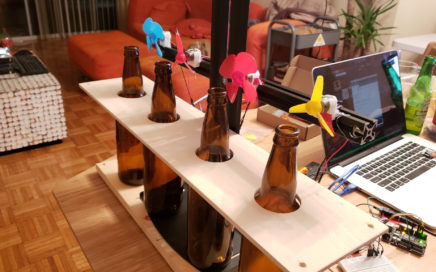 Tomorrow There Will Be Wind ( Automatic Windchimes ) A performance of playing an Arduino controlled set of wind chimes. Vibration motors are activated through a motor driver creating divisions and polyrhythms based on various "states." First iteration prototype with beer bottle activation.