Carson Schafer
MFA Jazz Drums ('19)
A Drum Solo Visualized
Hello, I am a Jazz Drums MFA ALUM ('19). My goal with this submission has been to find a way to make visuals that clearly represent what drummers practice --moving around the kit and using multiple limbs at once to create music. I wondered if there was a way to visualize this. I then realized that learning some basic coding could help me reach this goal!
I have placed drum triggers and piezo mics on my hi hat, ride cymbal, toms, snare drum and bass drum. I created a patch in MAX/MSP that parses the amplitude information received by each trigger. From there, it is instantly routed into a coding software called Processing where real-time visuals are created. The effect is seeing what you hear in an abstract but clearly understandable way. Thank you for checking it out! -Carson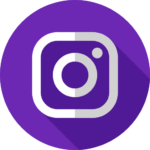 I am interested in the inaccurate and unpredictable result that a machine can make. In order to understand its "mind", I train the machine using images that have not been cropped, to see how it understands a thing that has not be seen before.