Socks Whitmore
BFA 4 - Music
Quarantine Acoustics
When Jacob's estranged sister Ashley asks him to reprise a role from his past, the two must come to terms with their relationship to his younger 'female' self in order to save their own.
"Pass" is a queer one act musical in development. It had a staged reading on January 26, 2020 in the Coffeehouse Theater at the California Institute of the Arts, Valencia, CA. The show's team consists entirely of trans/non-cis identifying artists.
Cast:
Kelby Jo McClellan (they/them) – Jacob
Socks Whitmore (they/them) – Ashley
Rhiannon Lewis (they/them) – Lizzy
Julie Ouellette (she/they) – Director
Design Team:
Ry Burke (he/they) – Lighting Design
Elliot Yokum (they/them) – Sound Design
Sonya Berg (they/them) – Costume Design
Production Team:
Socks Whitmore (they/them) – Playwright/Co-Producer
M Hiatt (they/them) – Co-Producer
Jason Pollak (he/she/they) – Director
Jillian Lindner (they/them) – Stage Manager
Accompaniments and Arrangements for Stage Reading by Adin Boyer (He/Him)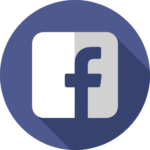 Still Growing "Still Growing" is a short solo created in the restrictions of my home surrounded around a stool. It is a study on time and growth, striving to show that we are "still growing" in this time of quarantine.