About
Reflecting California Institute of the Arts' experimental ethos, the Institute's CalArts Expo rolls out its latest projects integrating cutting-edge engineering and computer science with visual and performing arts. Highlighting new student and faculty projects made over this last academic year, the Expo's exhibitions and performances run from early afternoon to late evening in the ROD Music Hall, MOD Theater, Main Gallery, Wild Beast, Machine Lab, and Lund Dance Theater. The Expo reflects the latest practices in technologically sophisticated arts, involving viewers in interactive experiences, bringing artists' perspectives to computer games, forecasting future directions of digital performance, animation, and projection mapping, and exploring the latest in software and hardware as a means of commenting on our increasingly connected world.
CalArts has long been at the forefront of arts and technology practice, and is uniquely positioned to develop such a curriculum. The Institute's Music Technology curriculum is unique in the world, engaging students in custom software design, circuit design for human-computer interfacing, and the use of robotic mechanical systems and artificial intelligence in musical and artistic practice. CalArts' School of Film/Video, with its renowned animation program, has been a global leader in innovations in computer graphics and advanced digital media technologies. And the newer CalArts Minor program offers opportunity for inter-disciplinary collaboration between students of all the schools within CalArts and provides students with the skills and knowledge to create digitally driven works of art.
On May 3rd, the public is invited to experience the CalArts Expo's exhibitions and concerts on the CalArts' campus featuring creatively adventurous and technologically imaginative new work from across all disciplines of the Institute.
Directors & Producers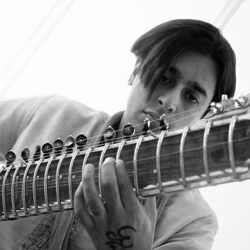 Ajay Kapur
Associate Dean for Research and Development in Digital Arts
Ajay Kapur is currently the Director of the Music Technology program (MTIID) at the California Institute of the Arts, as well as the Associate Dean for Research and Development in Digital Arts. He is also Founder and CEO of Kadenze, the Creative Arts MOOC. He received an Interdisciplinary Ph.D. in 2007 from University of Victoria combining computer science, electrical engineering, mechanical engineering, music and psychology with a focus on intelligent music systems and media technology. Ajay graduated with a Bachelor of Science in Engineering and Computer Science from Princeton University in 2002.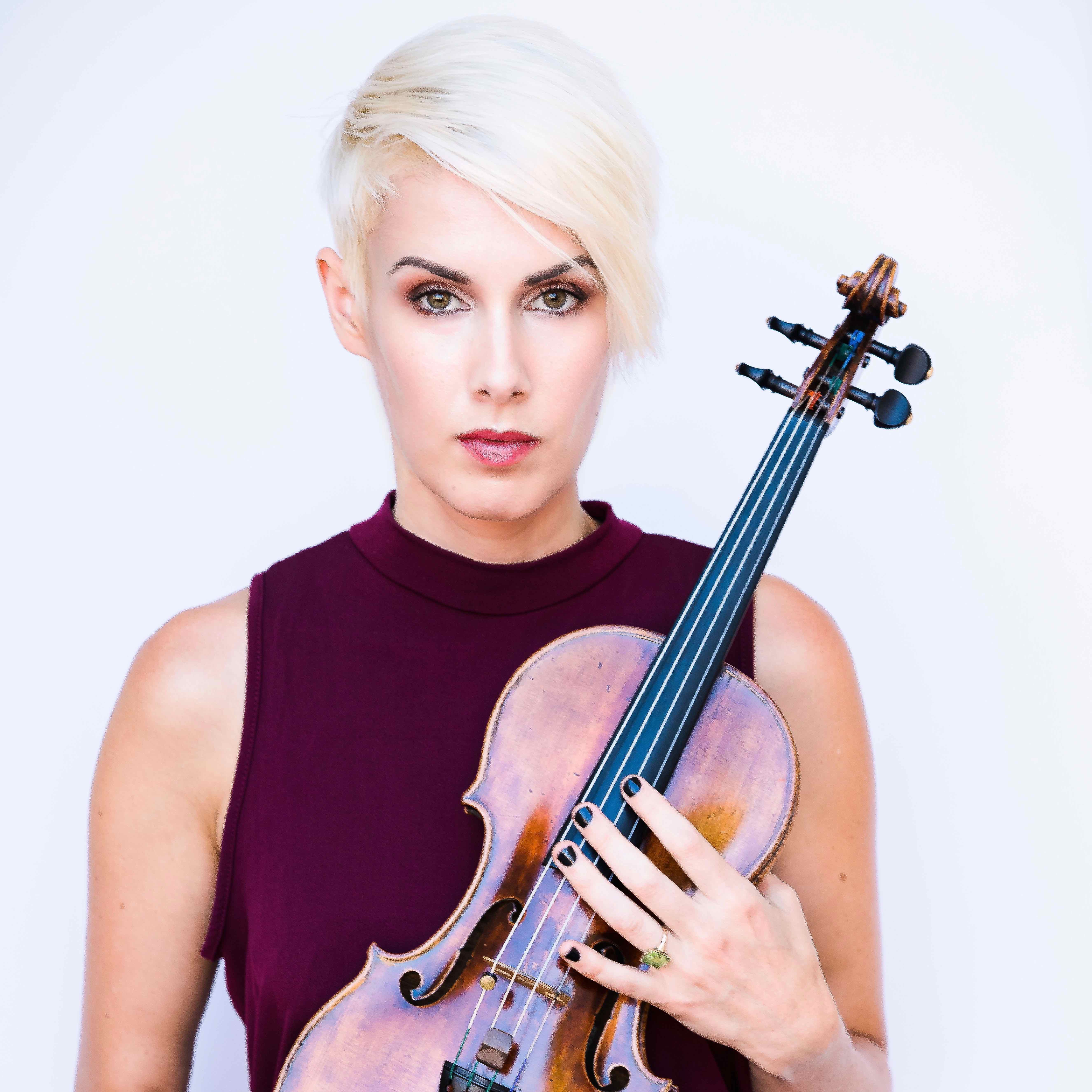 Madeline Falcone
CalArts Expo Producer
Madeline Falcone is a producer and violinist dedicated to the performance of contemporary music and to the support of innovative artistic events. As part of the Digital Arts program, Madeline has served as producer of the CalArts Expo since 2014. She has been Associate Producer for the Greater New Orleans Youth Orchestras Summer Festival since 2008, assisting in production of two East Coast tours to Carnegie Hall, and has produced events for the Ojai Music Festival, The Broad Museum, and REDCAT. As a performer, Madeline co-directs the Los Angeles-based Isaura String Quartet, described in a recent review for New Classic LA as holding the audience "utterly spellbound," and has performed and recorded with artists including The Eagles, Demi Lovato, The Temptations, All-American Rejects, Jóhann Jóhannsson, and Deltron 3030. Madeline holds a MFA from CalArts in Violin Performance.
Student Creative Directors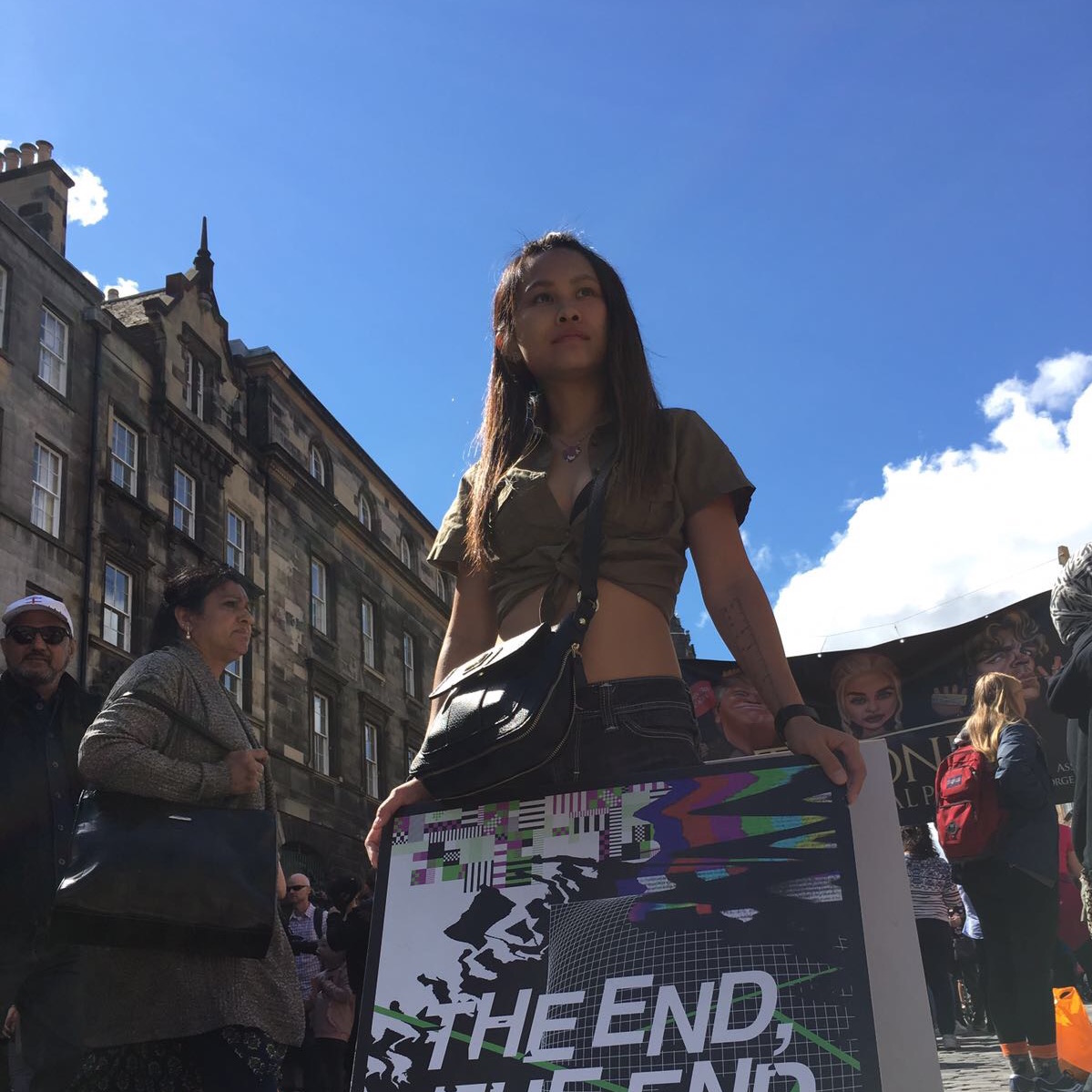 Josephine Wang
CalArts School of Theater
Lighting Design, BFA4

Josephine Wang is a LA-based lighting designer and artist originally from Taiwan. Her artistic interests include music, dance, theater, themed events, and social movements. Recent projects include lighting design and artwork for Our Iliad (dir. Jessica Hannah), FishEyes (dir. Heidi Duckler Dance Theater), The Glass Menagerie (dir. James Franco), Happy Med (dir. Rodrigo Correia), the 2017 CalArts Expo and Halloween Party, THE END, THE END, THE END… (Edinburgh Fringe 2017, dir. Scarlett Kim), and El Acercamiento (Cuba, dir. Evelyn Serrano). Josephine holds a BS in Computer Science, and is currently pursuing her BFA in Theatre Lighting Design at CalArts. She hopes to be a technological innovator for live performances, and dedicate her life to pursuing social justice all over the world.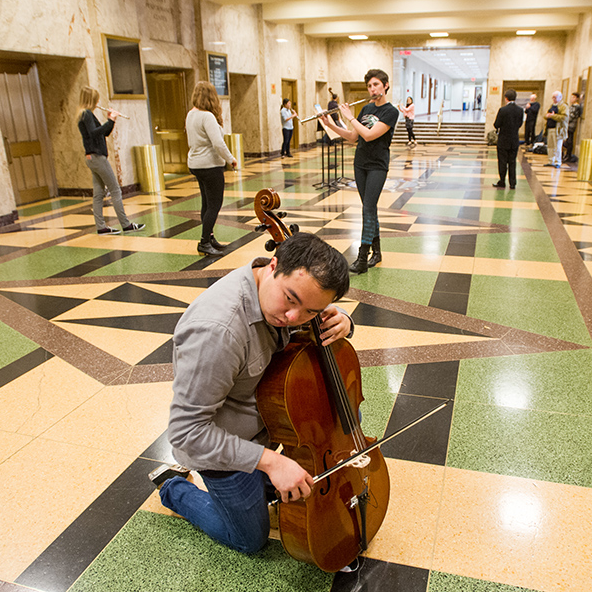 Brandon Chang
CalArts School of Music
Composition, MFA1

Brandon, a lifelong cellist, became interested in writing music upon picking up the video game Guitar Hero III: Legends of Rock and proceeded to spend his college years studying composition at Boston University. A self-described "emo post-minimalist," he likes to employ space, texture and unique player interactions in his music to create fantastical scenarios such as a vaporwave airport, a city in the sky, or a lost episode of Captain Planet and the Planeteers. His favorite color is green.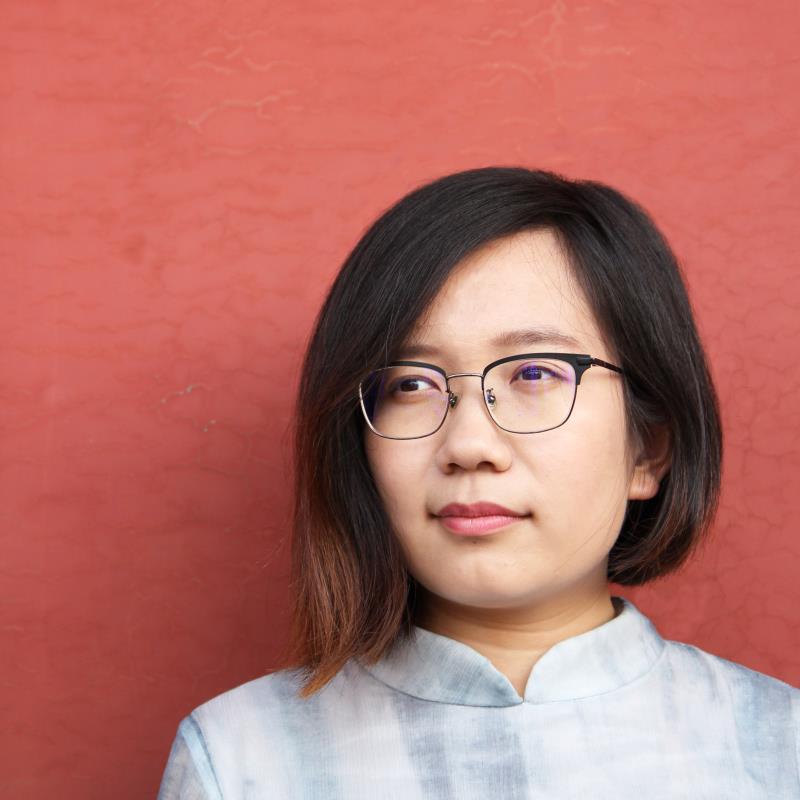 Changting Lu
CalArts School of Theater
Creative Producing, MFA2

Changting Lu is a creative producer who works to bring different forms of art and technology together to create a new form of story-telling that speaks to the coming era. She produces interdisciplinary and international work, with recent credits: Cat's Cradle: Game of Strings, a dance theater piece about photography and real life; THE END, THE END, THE END… (Edinburgh Fringe 2017, dir. Scarlett Kim); The Seagull. She received her bachelor degree in Information Management at Tsinghua University in Beijing and is currently a MFA candidate in creative producing at CalArts. Besides producing, she also writes plays and short stories.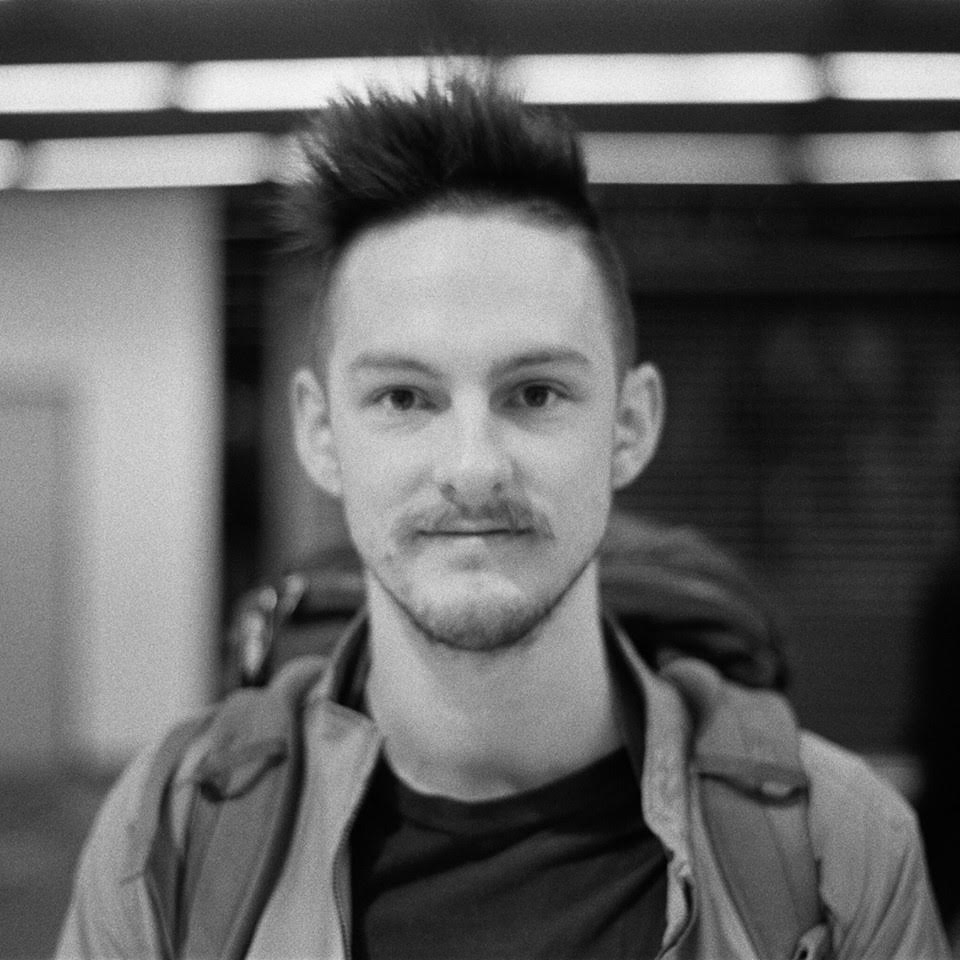 Nathan Turczan
CalArts School of Music
Music Technology: Interaction, Intelligence & Design, MFA1

Nathan is a composer and media artist focusing on microtonality, interactivity and form. His approach to making music is strongly influenced by his affinity for technology as well as his theatrical background–before coming to CalArts Nathan wrote and directed plays for children at Young Performers Theatre in San Francisco after finishing his BFA in Opera at the University of California, Santa Cruz.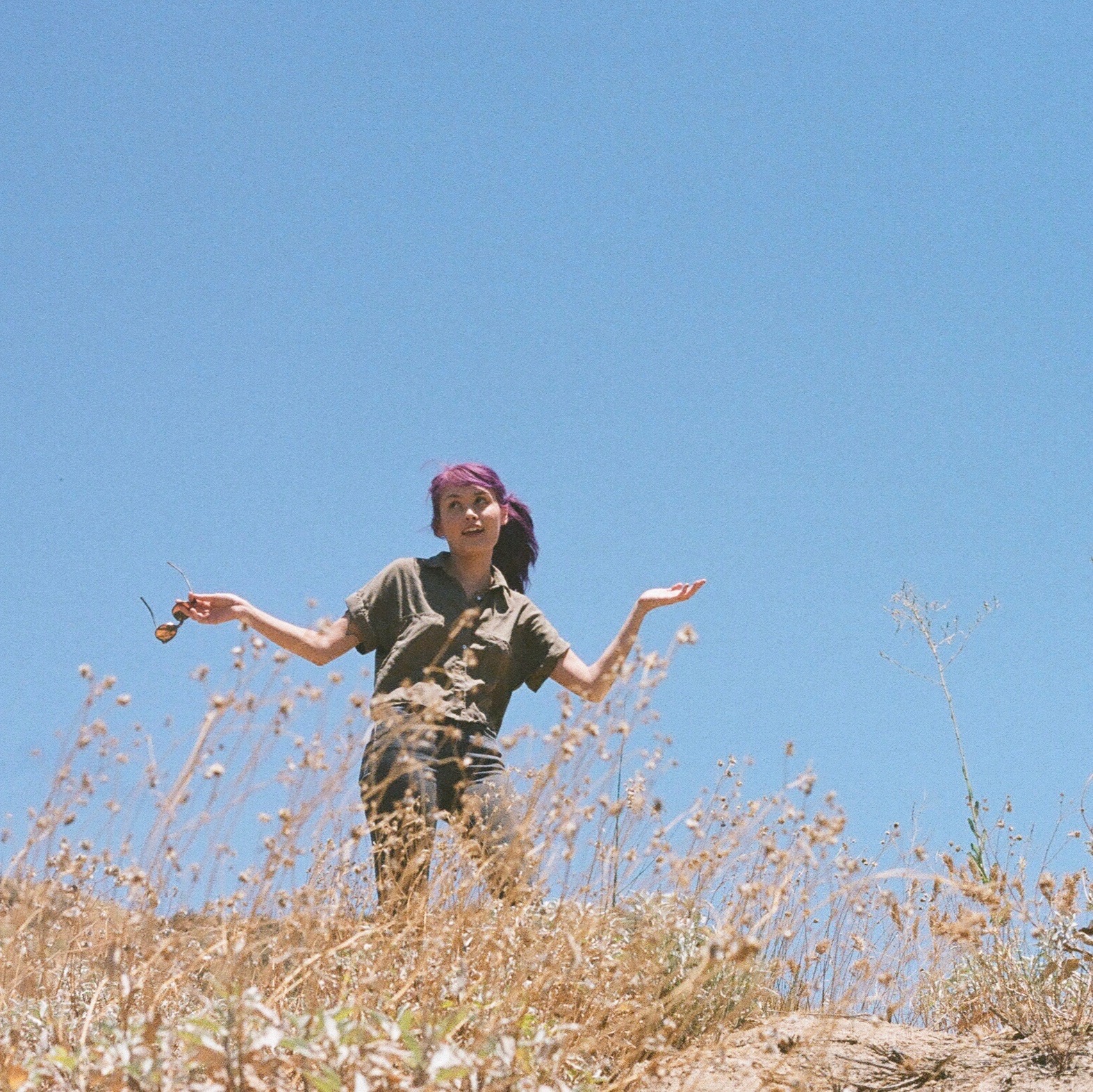 April Gerloff
CalArts School of Music
Music Technology: Interaction, Intelligence & Design, BFA4
April Gerloff is an artist and musician who moved to the greater Los Angeles area from Austin, Texas in 2016. They have been performing electronic music for the past 10 years and have recently taken an interest in creative coding. Some projects of theirs include Sick Van, Glitter Litter, and more recently they have been performing solo in LA as Dark Pulse. You can check out their work at tofucore.com!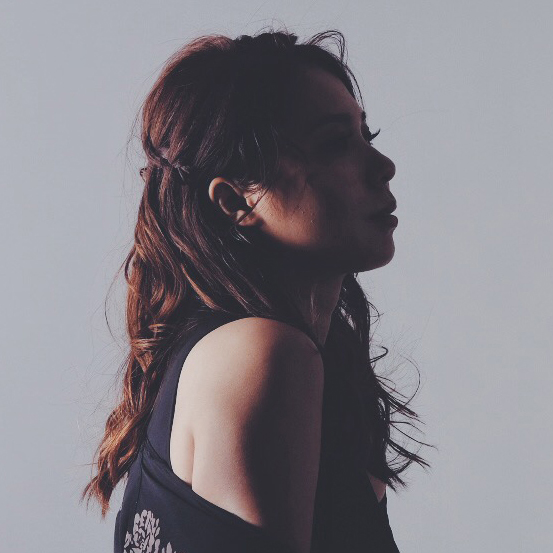 Kamyi Lee
CalArts School of Theater
Interactive Media and Performance, MFA2
Kamyi Lee is studying for a Master of Fine Arts in Interactive Media and Performance at California Institute of the Arts. She is a visual artist who is interested in contemporary and experimental uses of digital media. Kamyi focuses on video design, interactive programming and architectural projection mapping in live performances and art installations. Her previous credits include: A Dream of Light (Ruins of St. Paul's), Mapping Made in Macao I & II, Dreamscape (Long Beach Pump Festival), Membrane (LA Vortex Dome) and The Galaxy Above you (Automata). Kamyi Lee is founder of Macau based creative design studio Atelier Cocorico.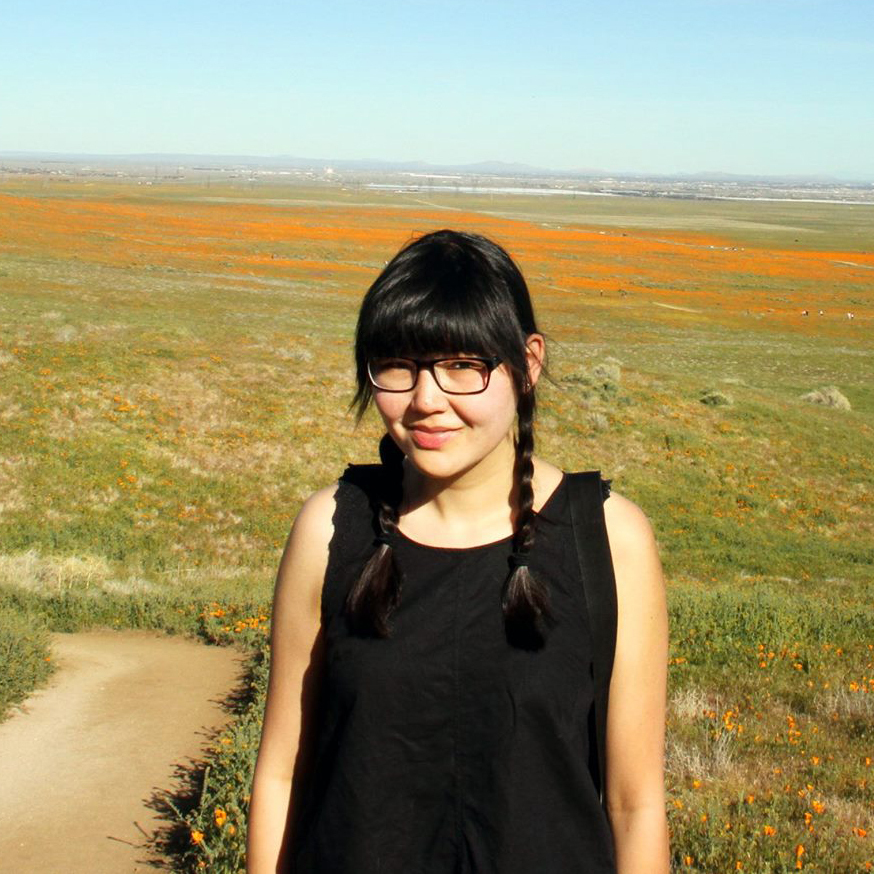 Kathy Bates
CalArts School of Art
Graphic Design, MFA2
Kathy Bates is a New York transplant pursuing her MFA in Graphic Design at the California Institute of the Arts. She earned a degree in Studio Art with a Photography concentration from Smith College.​ She specializes in key art and design for film and television. She has designed for films such as Paul Verhoeven's Oscar-nominated foreign film, Elle, and Woody Allen's original Amazon Prime series, Crisis in Six Scenes. She has worked with P+A and Cardinal Communications for clients such as A24, Sony Pictures, HBO, Sony Classics, Netflix, Amazon, Hulu.
See more of her work here: www.bateskathy.com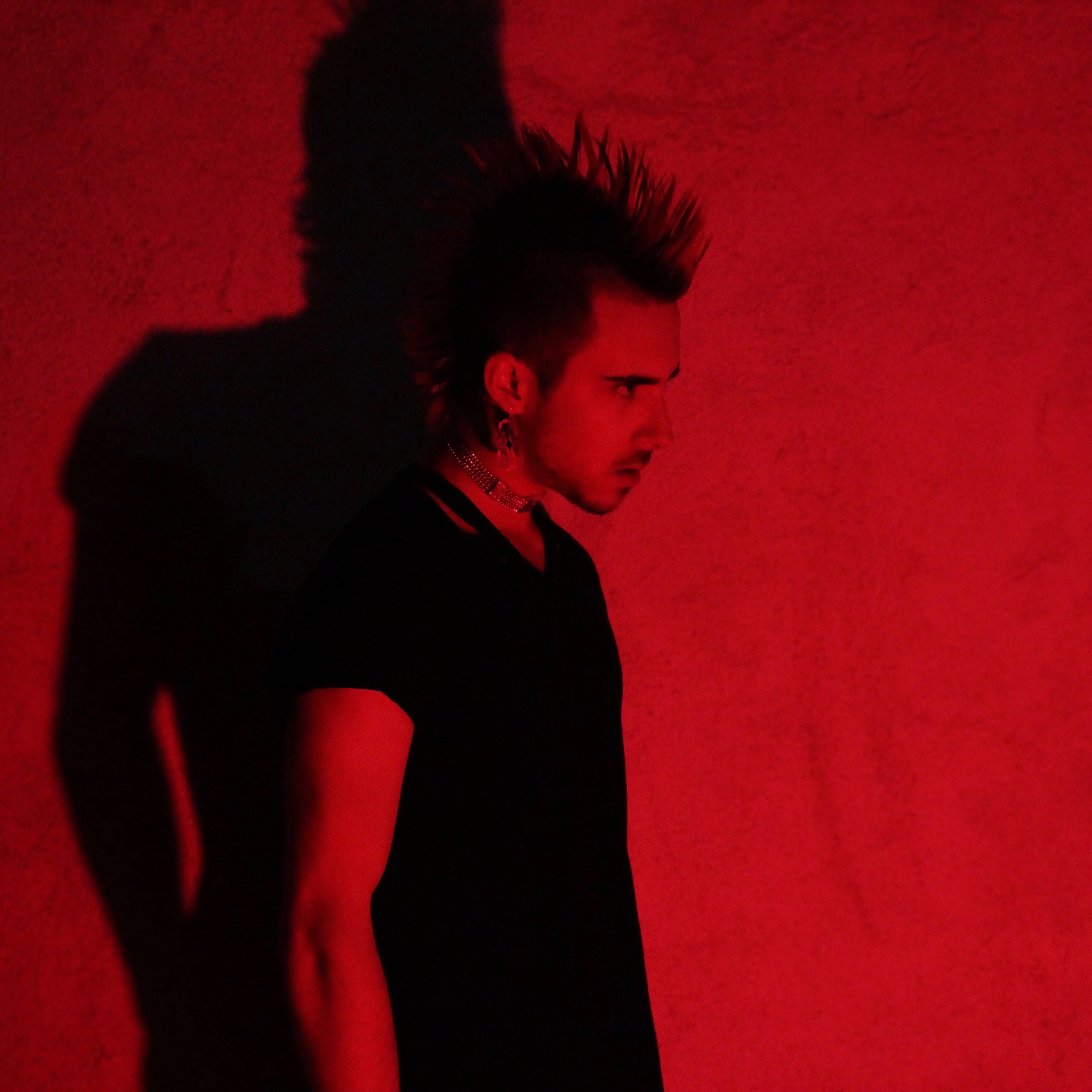 Oliver Jung
CalArts School of Music
Music Technology: Interaction, Intelligence & Design, BFA2
Oliver Jung, originally from Santa Monica, CA, is a producer of bass music, audio engineer, and instrument designer. He is currently pursuing a BFA in Music Technology with a minor in Digital Arts. His work explores the dark and the distorted, focusing on bringing beauty to the offensive. Accidently falling into the world of live sound, Oliver has staged 150+ events for the likes of John Mayer and Carlos Vives. Moving forward, he continues producing for himself, as well as for collaborations and installations.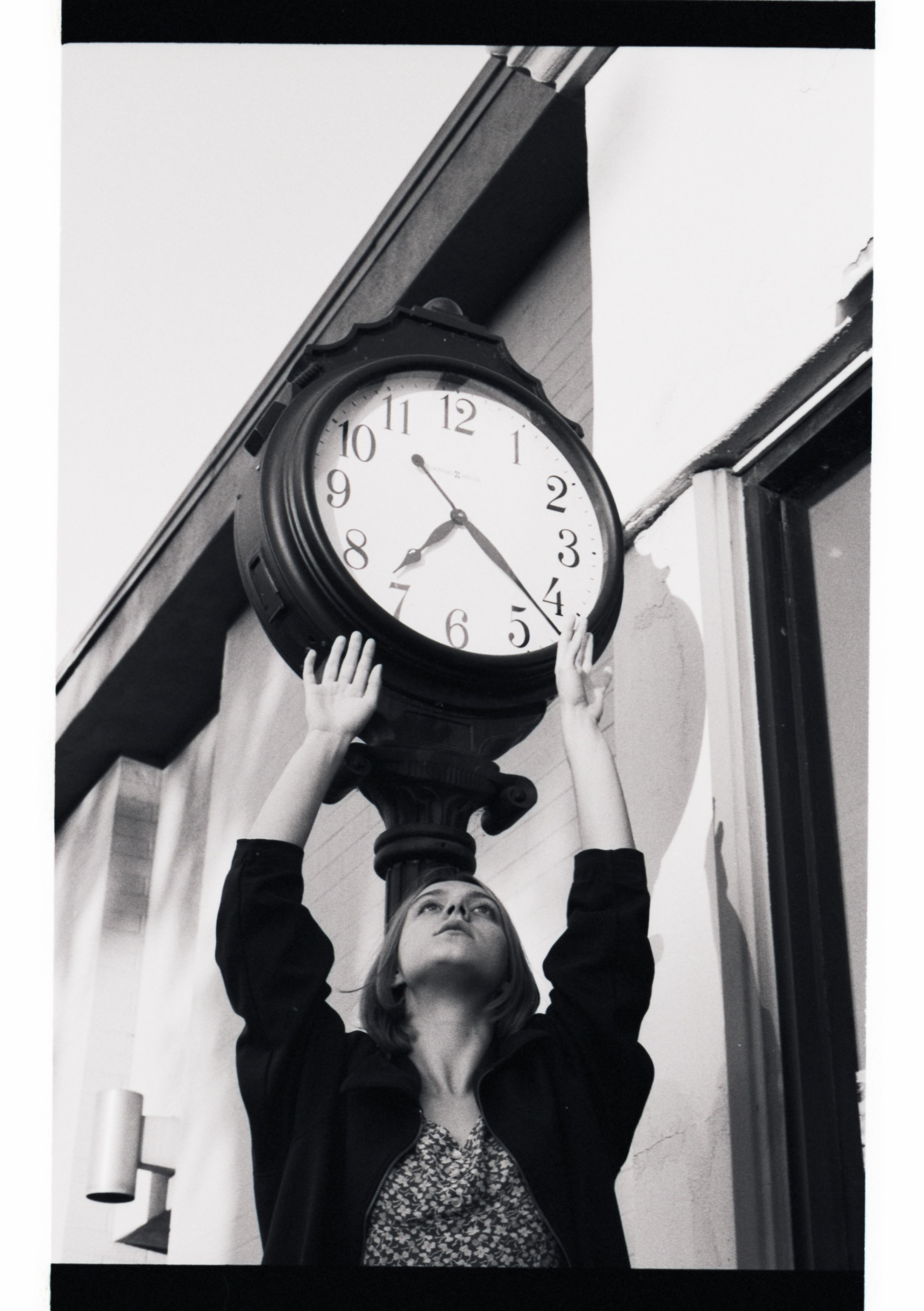 Audrey Collette
CalArts School of Dance
Dance, BFA3
Audrey Collette is a Los Angeles-based dancer. Her work places an emphasis on engagement and thinking, and consideration of critical performance theory as well as the history of both dance and performance art. In her projects, she explores the body as a sole medium, utilizing the art of dance, acting, and the voice.
She has performed in works by Paola Escobar, Marissa Osato, Stephanie Zaletel, Dimitri Chamblas, and Colin Connor in venues that include the Sharon Disney Lund, the REDCAT, and Pieter Performance Space. Most recently, she has shifted her focus towards the digital arts. With this, she aims to discover how dance exists in and translates to the digital (non-physical) world. She has come out with two films and is now working on creating a VR experience with collaborator Alex Monasterio.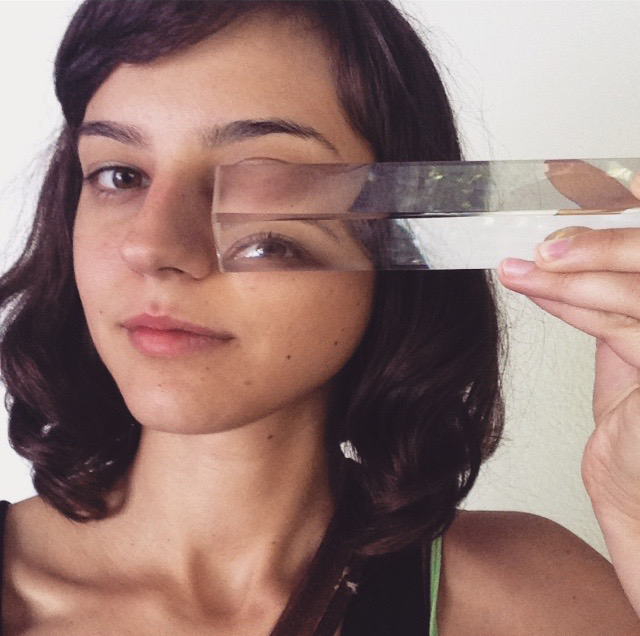 Lisa Armstrong
CalArts School of Art
Graphic Design, MFA2
Lisa is a multidisciplinary designer based in Los Angeles specializing in motion, typography, illustration, and animation. She's worked on designs for Delmark Records, 3st Design, Picturemill, Skidmore, Owings & Merrill, Silliman Group, Studio Gang Architects, Contract Magazine, and Experimental Sound Studio. She received her BFA in Graphic Design from DePaul University and is currently working toward her Graphic Design MFA with a concentration in Motion Design at CalArts. www.lisaglennarmstrong.com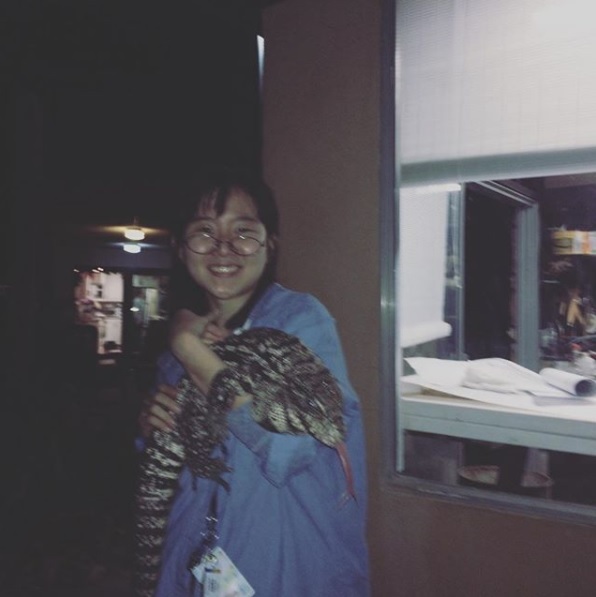 Haein Michelle Heo
CalArts School of Film/Video
Animation, BFA3
Haein Michelle is a visual artist based in LA who enjoys creating music videos, animated shorts, and computer graphics. Her surroundings usually inform the stories in her film. Most of her works are autobiographical, and draw from her childhood memories back in Pusan, Korea and growing up in Los Angeles. Her future endeavors is to collaborate with people from all walks of life and share their stories.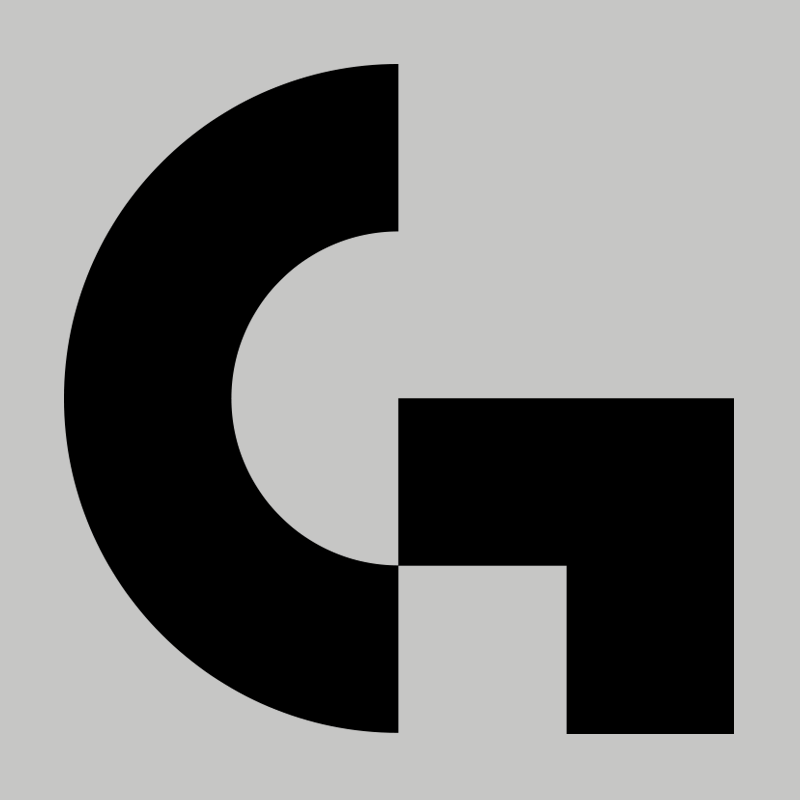 Junki Hong
CalArts School of Art
Graphic Design, MFA2
Junki Hong is a graphic designer from South Korea and currently based in Valencia, CA. He is pursuing an MFA in graphic design at California Institute of the Arts. His major interests are in image-making using geometry and letterforms, lettering, and typography. http://jun.works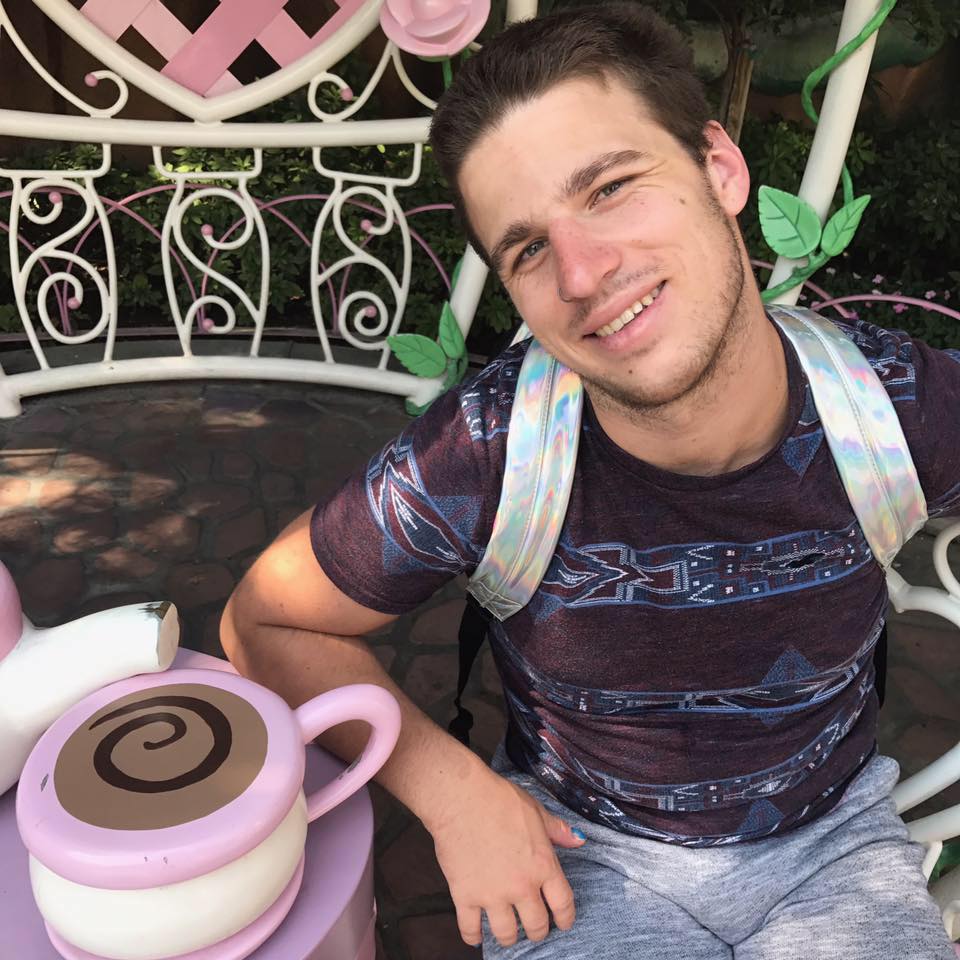 Sam Beckett
CalArts School of Dance
Dance, BFA3
Sam Beckett is a dancer from San Diego. Currently a BFA candidate in Dance at California Institute of the Arts, Sam is exploring collaboration by sinking their hands in other artistic mediums like animation and electronic music making. In addition to working as a performer, they are active in the production and design of physical theater with a focus on incorporating live performance with technology and media. Some notable accomplishments are the performance of an original choreography by current artistic director of the Limon Dance Company, Colin Connor, and stage management two dance productions this academic year.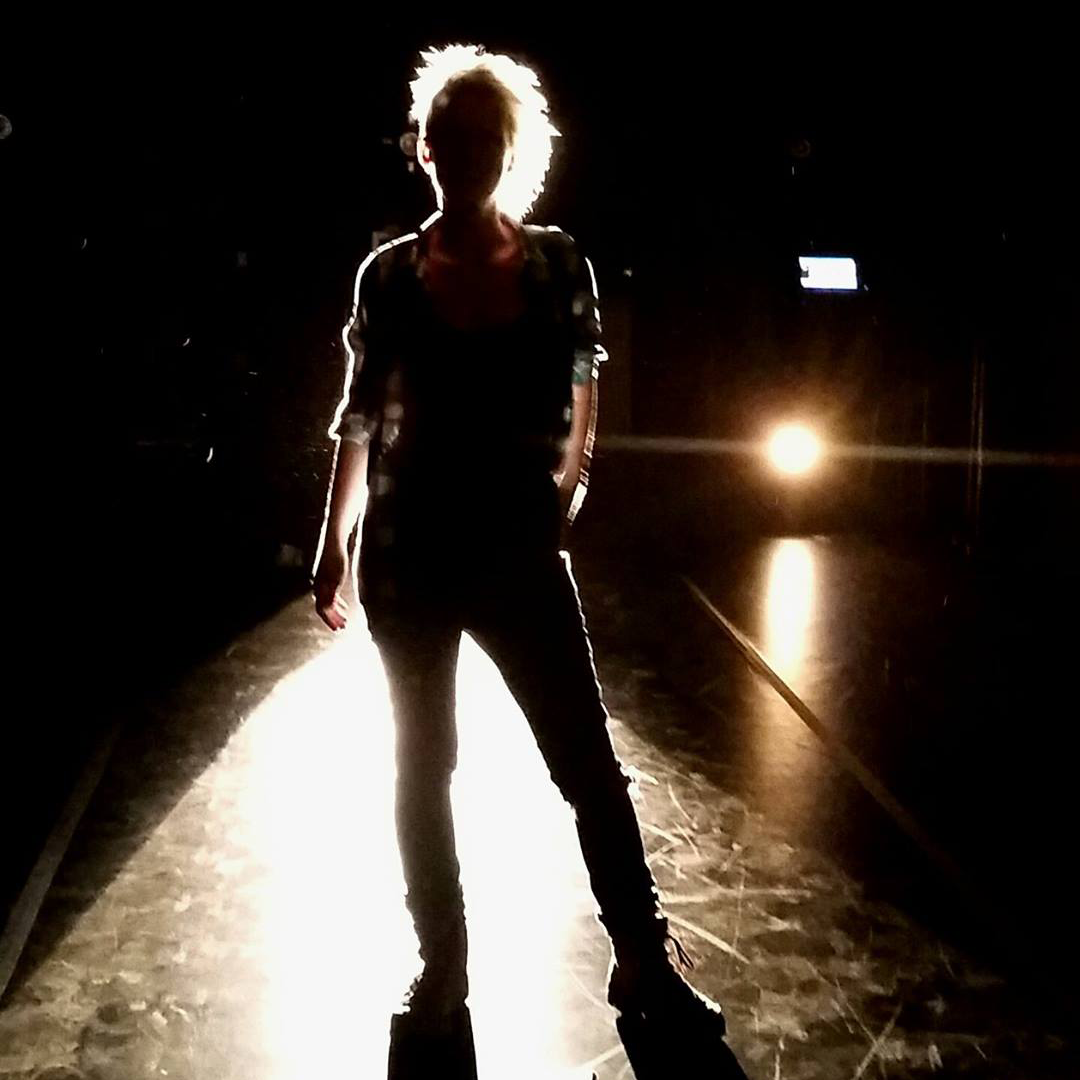 R. S. Buck
CalArts School of Theatre
Lighting Design, MFA3
R. S. Buck is a lighting and game designer. Their personal creative focus is on creating spaces for play and/or discovery. Buck's lighting has been shown internationally, including at the Sichuan Theatre Festival in Chengdu in 2017. At CalArts, they have lit for the schools of Theatre, Music, and Dance, including Medea, Fantomas, Red Dots-Black Holes, and herd. In LA, their work has been seen at The Ford, Automata Arts, and Bootleg Theatre.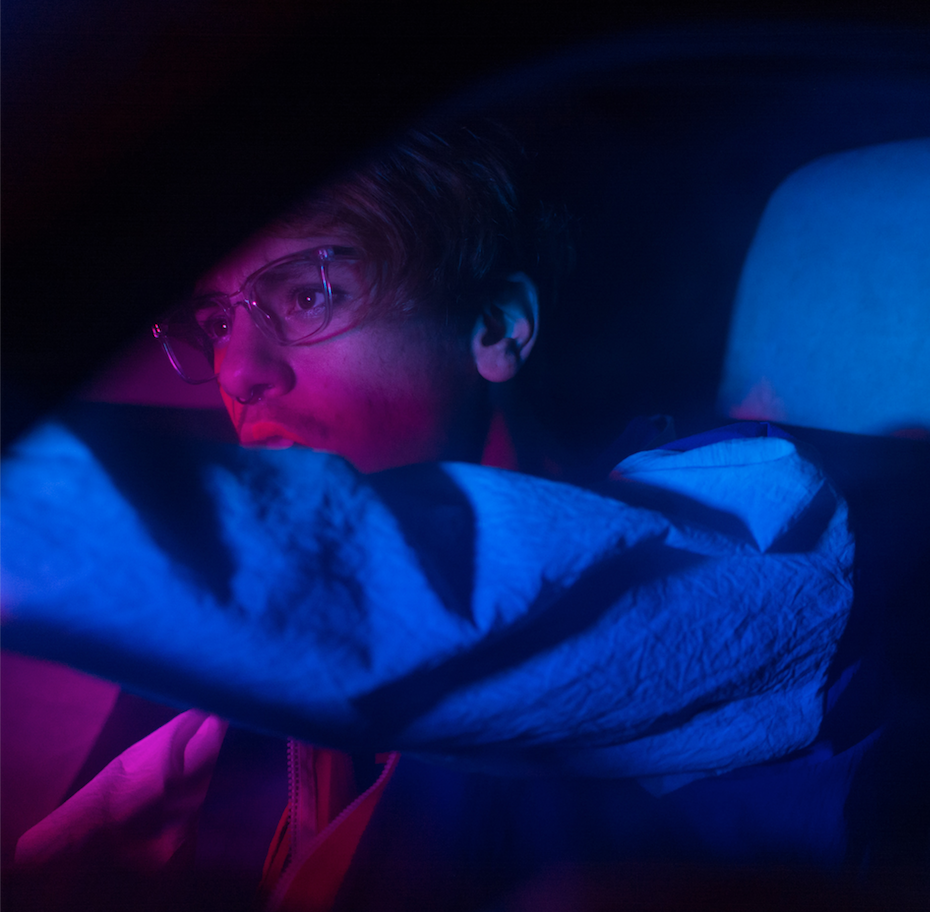 Chloe Scallion
Interschool Music and Art
Music Technology and Art, BFA3
Chloe Scallion (Byrnes) is a Los Angeles-based, Coatesville, Pennsylvania-born multimedia artist and curator. She spent her teens touring the Eastern US in punk and experimental music acts whilst actively participating in the vibrant DIY music scene of Philadelphia. She carries those principles into her work now as event organizer, installation artist, sound engineer, experimental circuitress, video artist and musician. Her current video project, Gay Felony, has been exhibited and performed in Los Angeles and globally in galleries, warehouse parties, punk shows, film festivals and online. Her work deals with obsolescence, glitch and what brokenness means to identity, emotional trauma and community.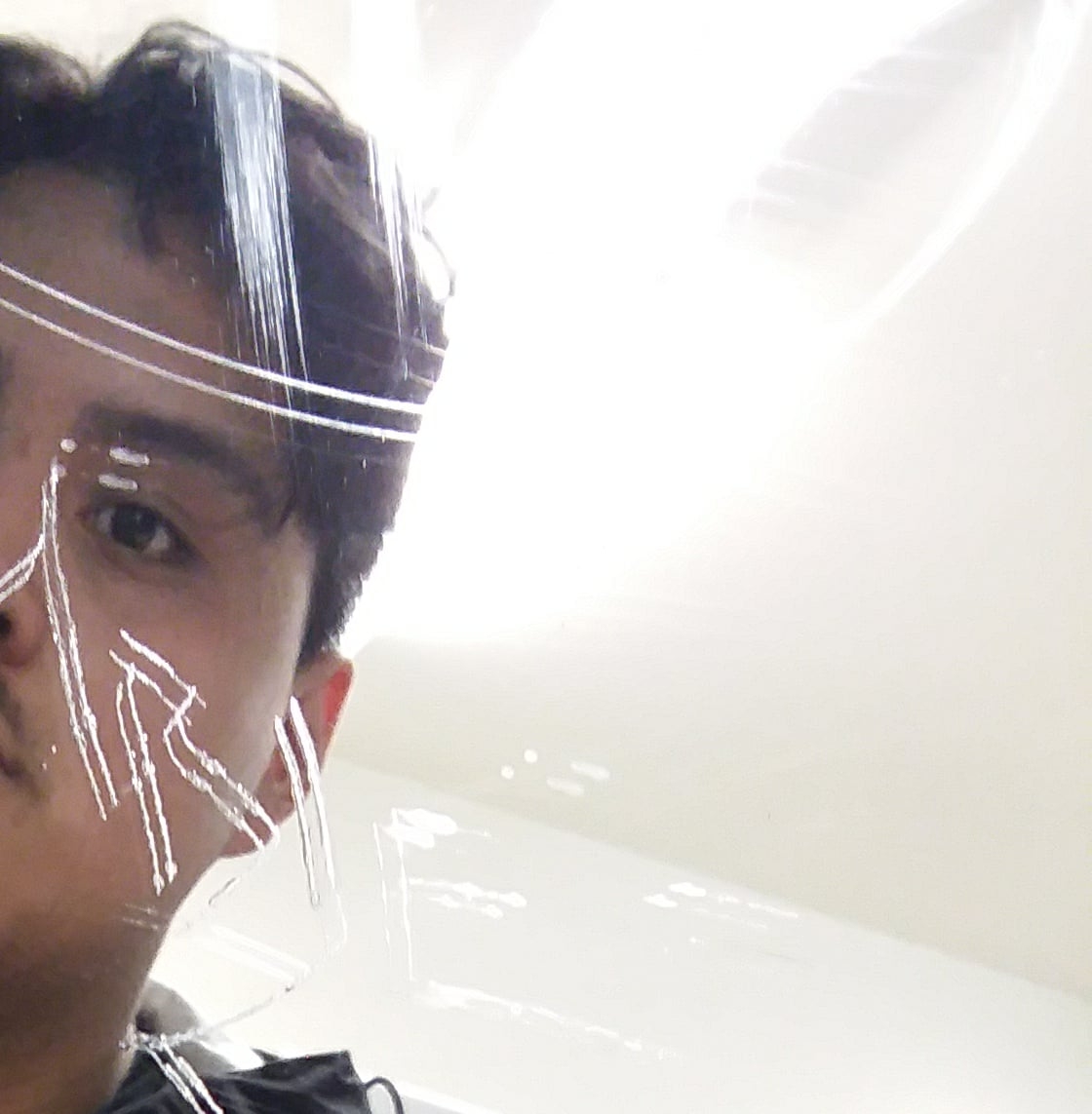 Francisco de Leon
CalArts School of Theater
Technical Direction, BFA4-1
Francisco de Leon is a technical director from Koreatown, Los Angeles, currently completing his BFA at CalArts. He has worked as manager for the Walt Disney Modular Theater for the last two years. In addition to the 2016 CalArts Expo, Francisco has worked on installations including a pop-up store at The Grove, collaboration with Samsung at VidCon, and fabrication for Kim Kardashian's KKW product launch.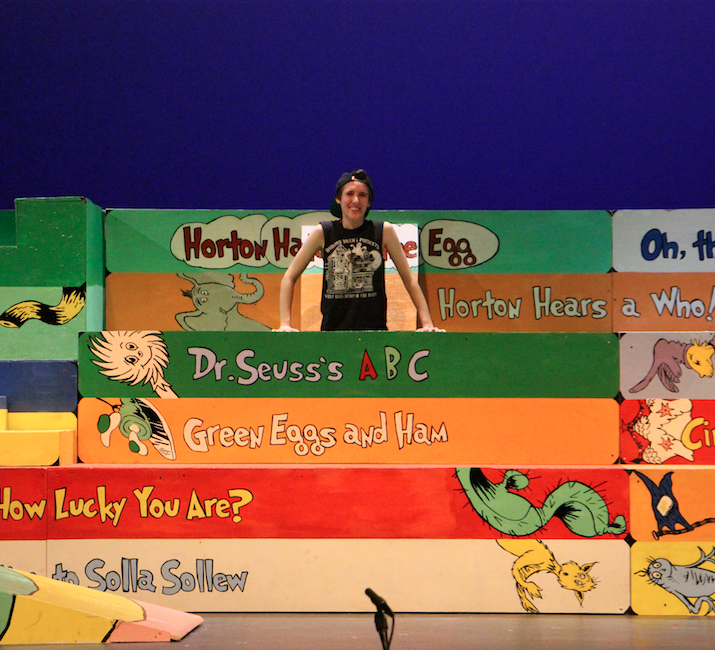 Ky Docter
CalArts School of Theater
Technical Direction, BFA1
Ky Docter is a BFA 1 technical director for the school of theater. He grew up in Phoenix, Arizona and graduated from Horizon High School before moving to California to attend CalArts. He hopes to one day be a technical director for a touring show so he can see the world while doing what he loves. He is looking forward to the new experience the CalArts Expo will provide.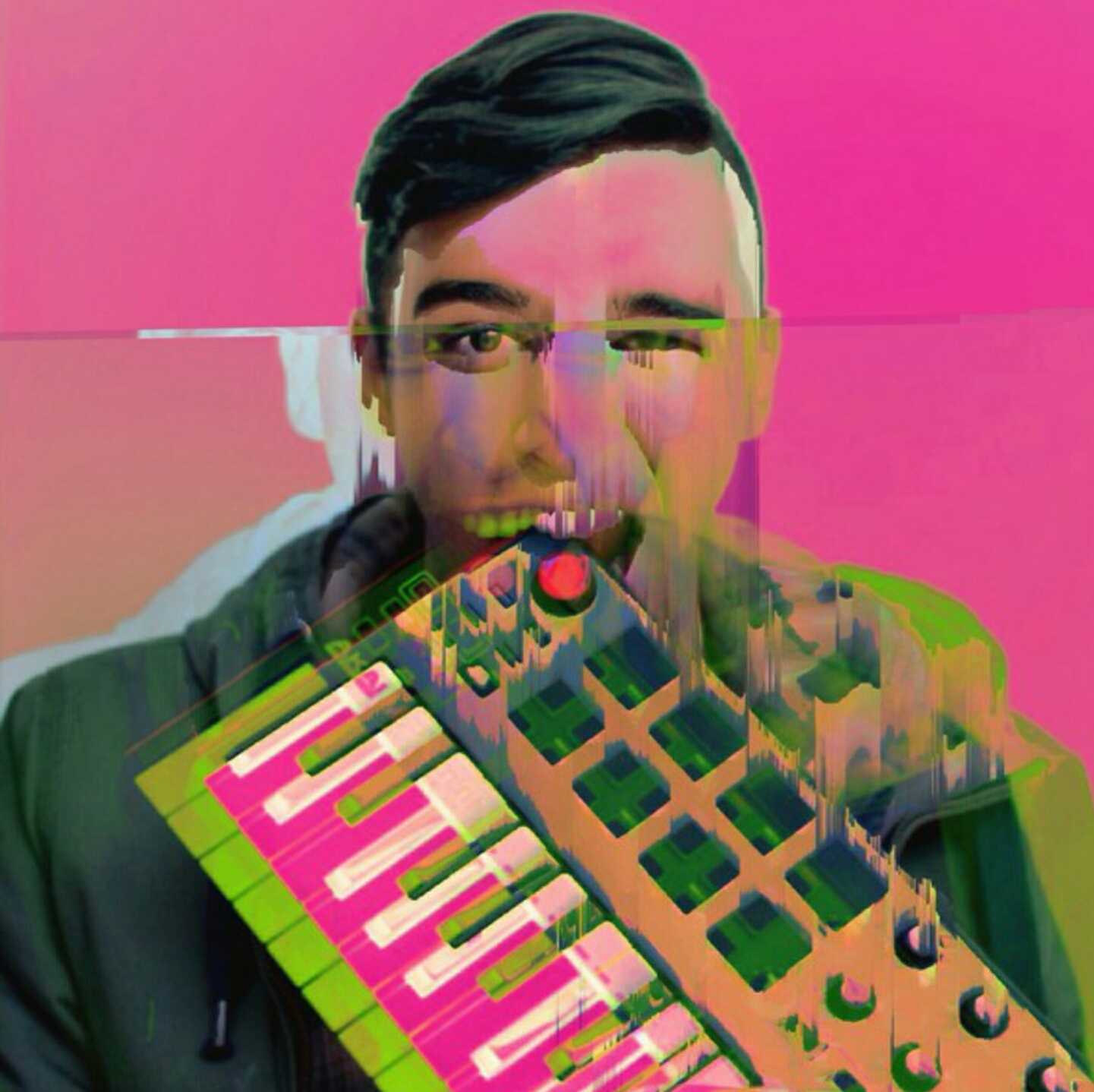 Ashwin Vaswani
School of Music Alumni, Music Technology: Interaction, Intelligence & Design
Ashwin Vaswani is a creative coder who graduated from CalArts with a BFA in Music Technology & a minor in the Digital Arts. He produces art in the form of code, electronic music with voice, & photography. Interested in connecting 'the internet of things' to modern art forms, Ashwin tries to find the balance between user experience & artistic representation. Proficient in modern web languages such as Ruby & Javascript, his goal is to become a web developer who can find the balance between art & reachability. He supports open source software, privacy, & net neutrality. Currently, he is interested in data visualization using the web.