Kathleen Fox
MFA 2 - Theatre
Don't Let Me Be Lonely
Don't Let Me Be Lonely is an architectural projection performance inspired by Claudia Rankine's book of poems of the same name. The projection mapping explores loneliness as it exists at CalArts both before and during the COVID19 Crisis. Rankine defines loneliness as "What we cannot do for each other." This performance, in the Main Gallery of CalArts hopes to explore unity and how we as a community can come together in difficult times.
The Spirit Phone 2.0
The Spirit Phone 2.0 is an Augmented Reality experience that people can download on their phones. It immerses the users in the realm of the departed where they collect memory particles of the dead to uncover the story of a ghost named Niamh. Thomas Edison proposed the idea of a Spirit Phone originally. It was going to be a phone that would allow people to communicate with their loved ones from beyond the grave. This invention was proposed during the height of spiritualism. Thomas Edison believed that when people die, their memories and personality were split into tiny particles, like atoms, and if one were able to collect enough of these particles – they'd be able to communicate with the dead from beyond the grave. Thomas Edison never completed the invention before his death, so we have taken up the calling to explore how our phones can communicate with those who have passed.
https://www.thespiritphone.com/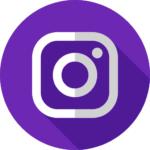 KARMA Music Video "Karma", a song by Andrea Turk featuring Prince Husein, is a song that throws you into the situation of unreciprocated love and how one would react to it. In this song, both sides wish the other person well but also 'karma', for wasting their time and effort into a one-sided relationship. The […]