Estela Anakaren Silva Botello
BFA 3 - Film
México Mágico Machista
Part of documentation of a feminist protest in Monterrey, Mexico (nationwide initiative) on March 8th 2020— which sought to gain visibility to the alarming rates of femicides in Mexico due to gender violence rooted in machismo, an almost intrinsic, evil element of our culture.
*screen printed sign on cardboard
*scan of 35mm slide film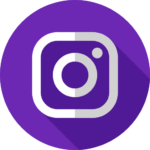 The Alleys series documents a lesser-known casualty of the construction boom in Seattle—alleyways. While they often carry a negative reputation, they are an integral part of the urban landscape.