Slide 1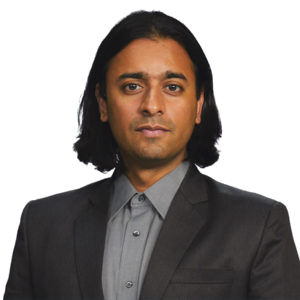 Associate Dean for Research & Development in Digital Arts, Office of the President, Director, Music Technology: Interaction, Intelligence and Design (MTIID)
Ajay Kapur is currently the Director of the Music Technology program (MTIID) at the California Institute of the Arts, as well as the Associate Dean for Research and Development in Digital Arts. He is also Founder and CEO of Kadenze, the Creative Arts MOOC. He received an Interdisciplinary Ph.D. in 2007 from University of Victoria combining computer science, electrical engineering, mechanical engineering, music and psychology with a focus on intelligent music systems and media technology. Ajay graduated with a Bachelor of Science in Engineering and Computer Science from Princeton University in 2002.
Slide 1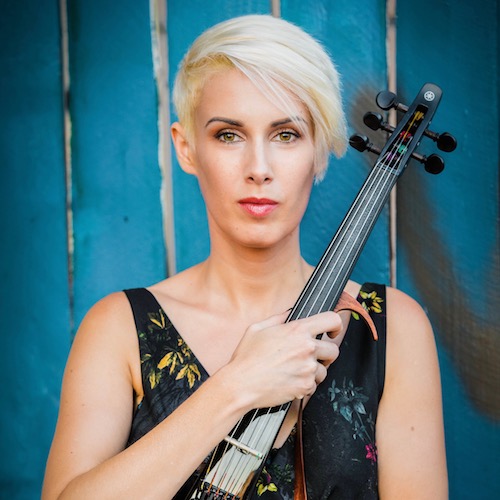 Faculty in Music Technology: Interaction, Intelligence and Design (MTIID)
Madeline Falcone is a producer and violinist dedicated to the performance of contemporary music and to the support of innovative artistic events. As a producer, Madeline has been part of the CalArts Expo team since 2014, and has produced creative events and festivals for the Ojai Music Festival, The Broad Museum, the Greater New Orleans Youth Orchestras, and REDCAT. As a performer, Madeline co-directs the Los Angeles-based Isaura String Quartet, and has performed and recorded with artists including The Eagles, Trans-Siberian Orchestra, The Temptations, All-American Rejects, Angel Olsen, Jóhann Jóhannsson, and Deltron 3030. Madeline holds a MFA from CalArts in Violin Performance.
Student Creative Directors
Slide 1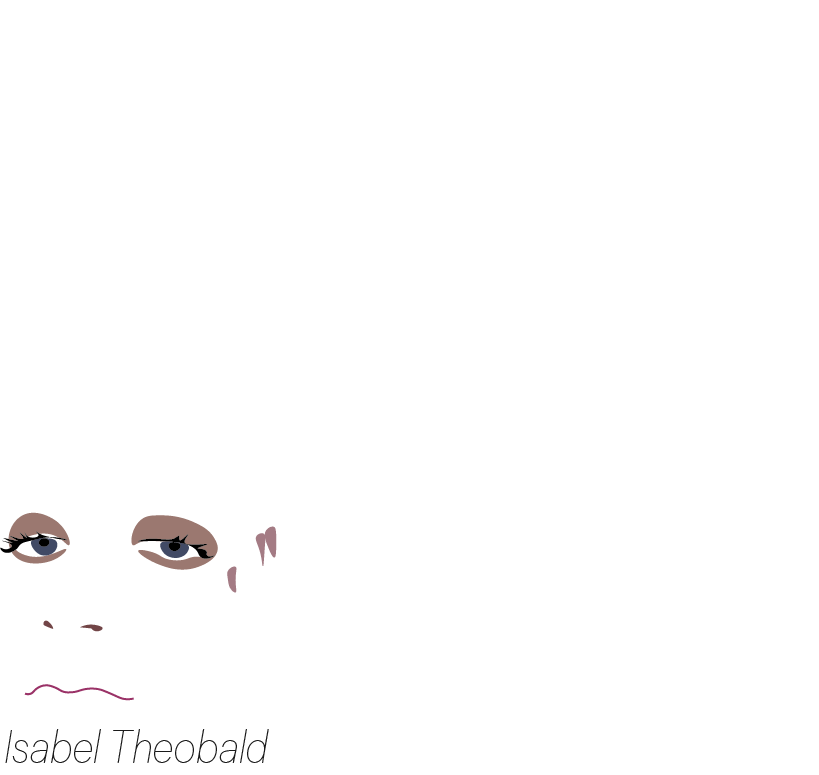 Isabel Theobald is a dancer and visual artist, from Minneapolis Minnesota. She studied dance at Perpich Center for Arts Education, in her time there she was able to work with Sarah Michelson on her work Tournamento, commissioned by the Walker Arts Center. She is currently working toward her BFA in dance from CalArts. She enjoys doing tattoo designs, watercolor paintings, and choreographic work.
Slide 1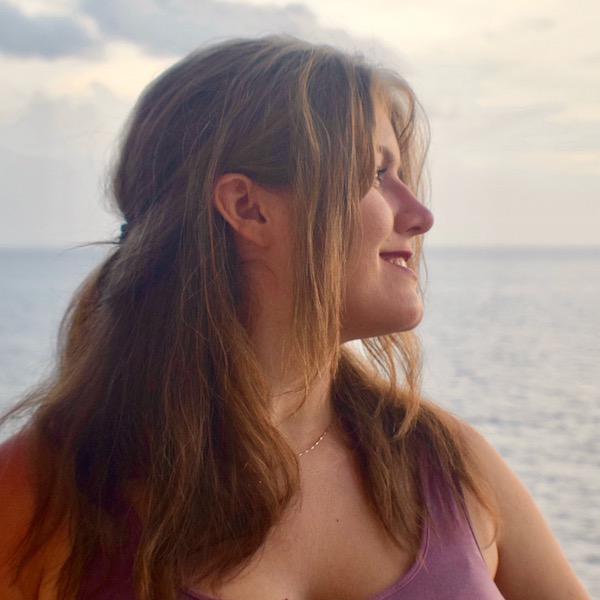 MFA 1 - Interactive Media for Performance
Kathleen Fox is an interactive multimedia artist who works in digital media, game design, and theatre from Brooklyn, NY. She is currently pursuing her MFA in Interactive Media for Performance at the California Institute of the Arts and received her BA in Interactive Multimedia at The College of New Jersey. Kathleen is interested in exploring technology and the narratives it inspires to create environments of empathy that allow us to learn from and understand each other through art and performance.
Slide 1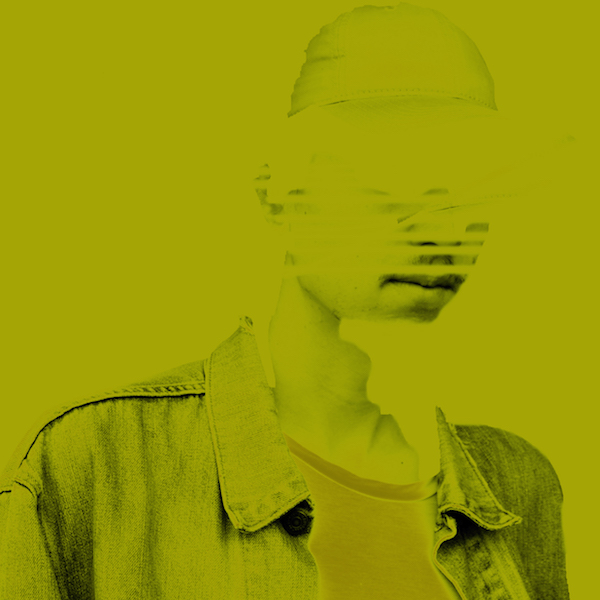 Bryce is an artist who delights in relentless experimentation and the ability to move between mediums at will. Although composing and producing original music remains his milieu, he also works within the domains of video game design, creative coding, and film. His forthcoming audio/visual experience - "self-titled" - will premiere in June of this year. Bryce will complete his BFA in Music Technology with a Digital Arts minor in May and intends to continue his artistic practice while pursuing a career in the interactive media arts.
Slide 1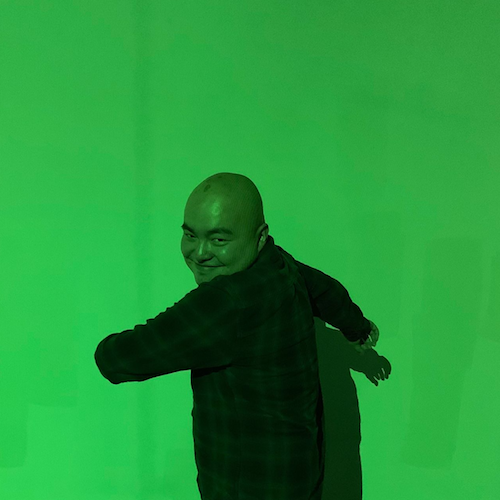 Brandon Chang is a composer hailing from West Linn, OR and a second-year MFA candidate at CalArts. He began studying music via group piano lessons at a young age and proceeded to spend most of his adolescence studying cello. His discovery of the video game Guitar Hero III: Legends of Rock, however, inspired him to begin writing his own music and eventually study composition at Boston University, where he earned a bachelor's degree.Brandon typically abides by a rule of doing anything necessary to realize a concept; however his output tends to take the form of text instructions, computer programs and/or highly melodic pieces inspired by post-rock, vaporwave and Midwest emo. Conceptual interests of his include food, power structures within music and society, and his favorite color, green.
Slide 1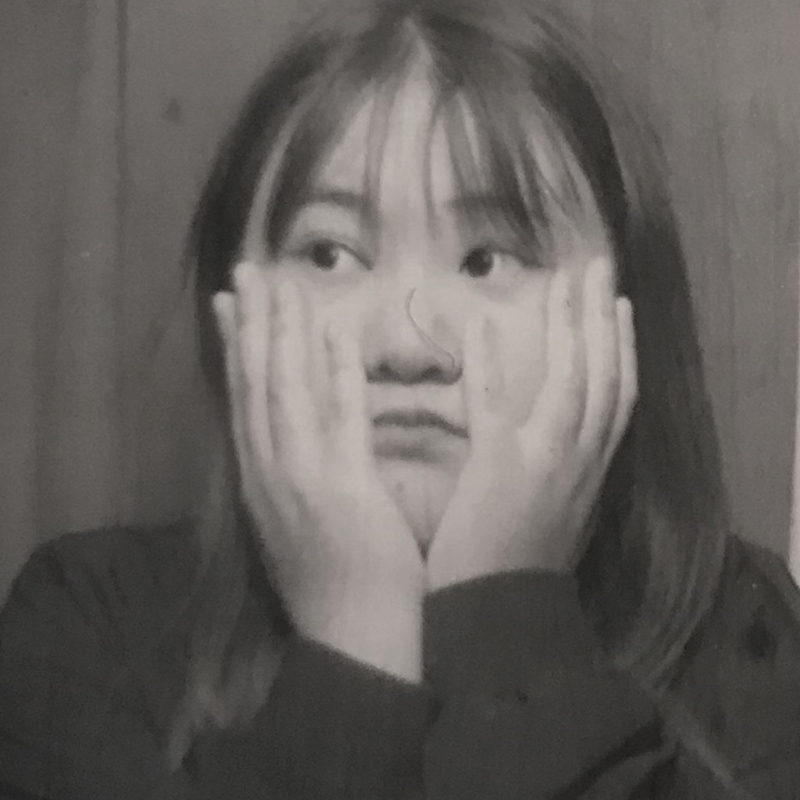 Han is a young video artist based on Los Angles and Shanghai. She shows strong interests in film, video, animation and interdisciplinary. She finished her bachelor degree in new media in School of Creative Media, City University of Hong Kong and she is currently studying her master degree in fine art in California Institute of the Arts. Her works focus on experimental video and new possibilities of the relationship between spectators and creators.
Slide 1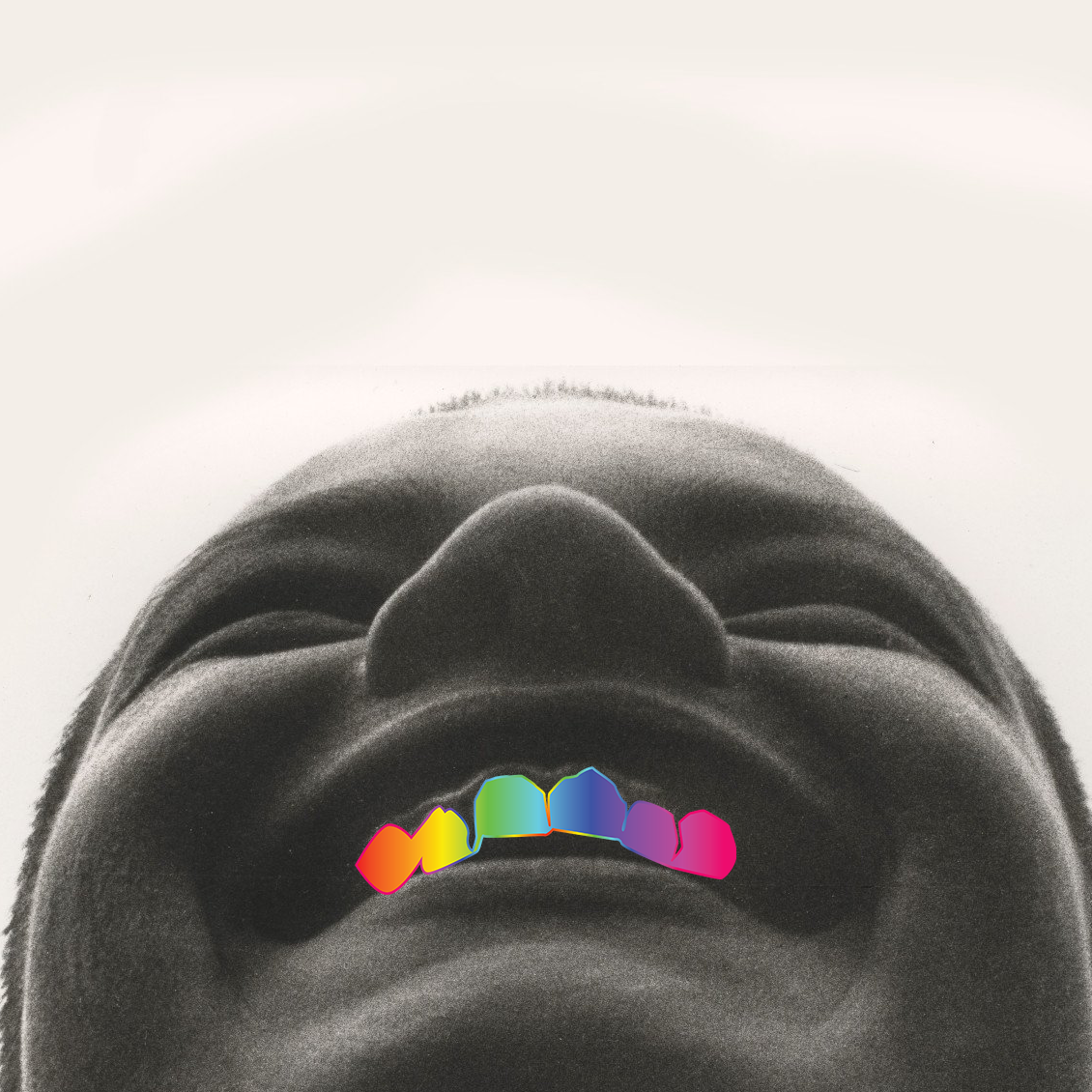 Anthony is a designer, filmmaker and storyteller currently studying graphic design in his first year at CalArts. Born in Syracuse, New York, Anthony has lived in Florida, Tennessee, Michigan, where he attended Interlochen Arts Academy for film, and currently lives in Virginia. He is inspired from all angles of creativity, and works to push the boundaries of modern art and storytelling. Artists such as Paul Thomas Anderson, Alexander McQueen, Kanye West, Quentin Tarantino, Kendrick Lamar, George Saunders, and Ernest Hemingway are among his biggest influences.
Slide 1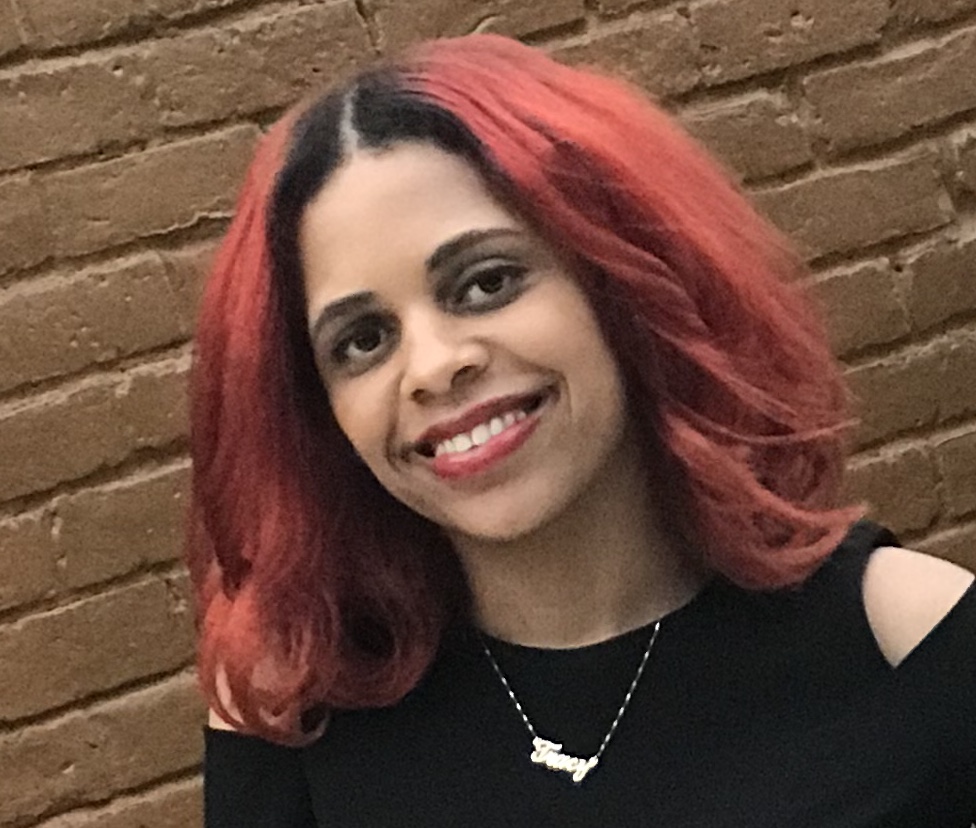 Fallon Williams is a MFA1 Scenic Design student from Houston, TX. She holds a BFA in Arts Administration from Howard University in Washington D.C. Fallon is happy to work this year as a Creative Director for Expo curating the amazing work of her fellow CalArtians. She would like to thank God, her family, her co-Creative Director Isabel, and CalArts Expo for the opportunity.
Slide 1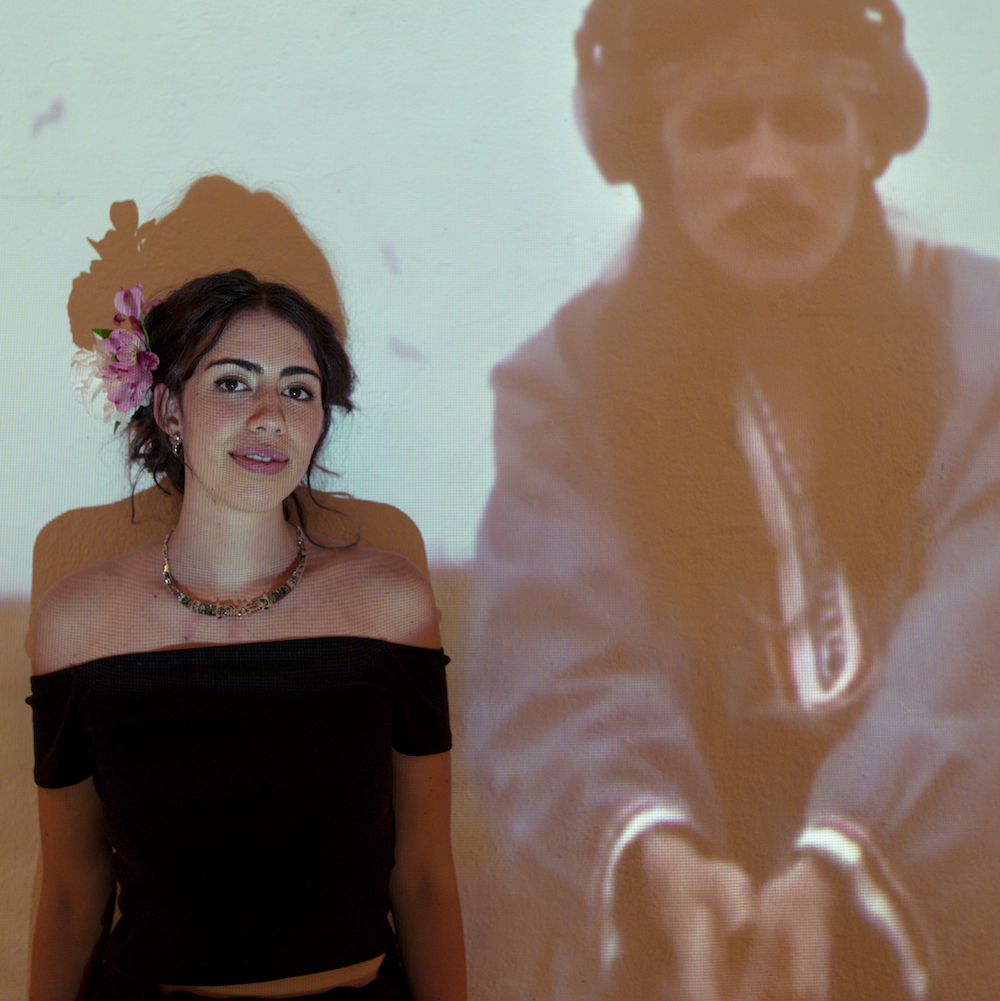 BFA 4 - Interschool Art & Music
Sabina Arias is a singer, composer and visual artist from San Miguel de Allende, Mexico. Sabina is currently completing a dual degree in Jazz Studies and Visual Art at the California Institute of the Arts with an expected graduation date of May 2019.
Slide 1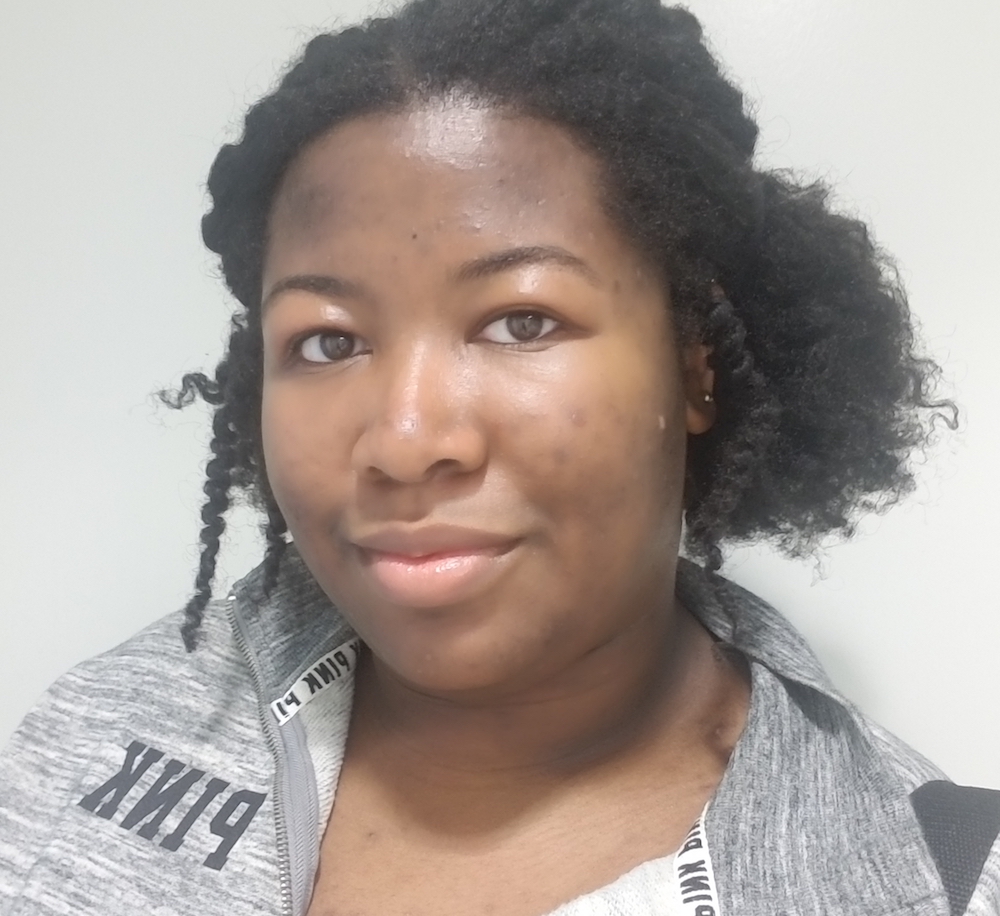 BFA 2 - Creative Management and Producing
Jazzi Rhodes is a multidisciplinary artist, producer, and project manager from New York City, now based in Los Angeles. She is currently a BFA Creative Management and Producing candidate who specializes in the creative development and technical supervision of new and devised works. Her recent projects include The Last Dodo, a virtual reality dance fantasia for which she is the Producing Artistic Director, Play! a collaborative installation piece, and Black Like Me, a contemporary adaptation and reaction to the book by John Howard Griffin. Jazzi is excited to showcase the incredible talent of her peers as a creative director for the CalArts Expo!
Slide 1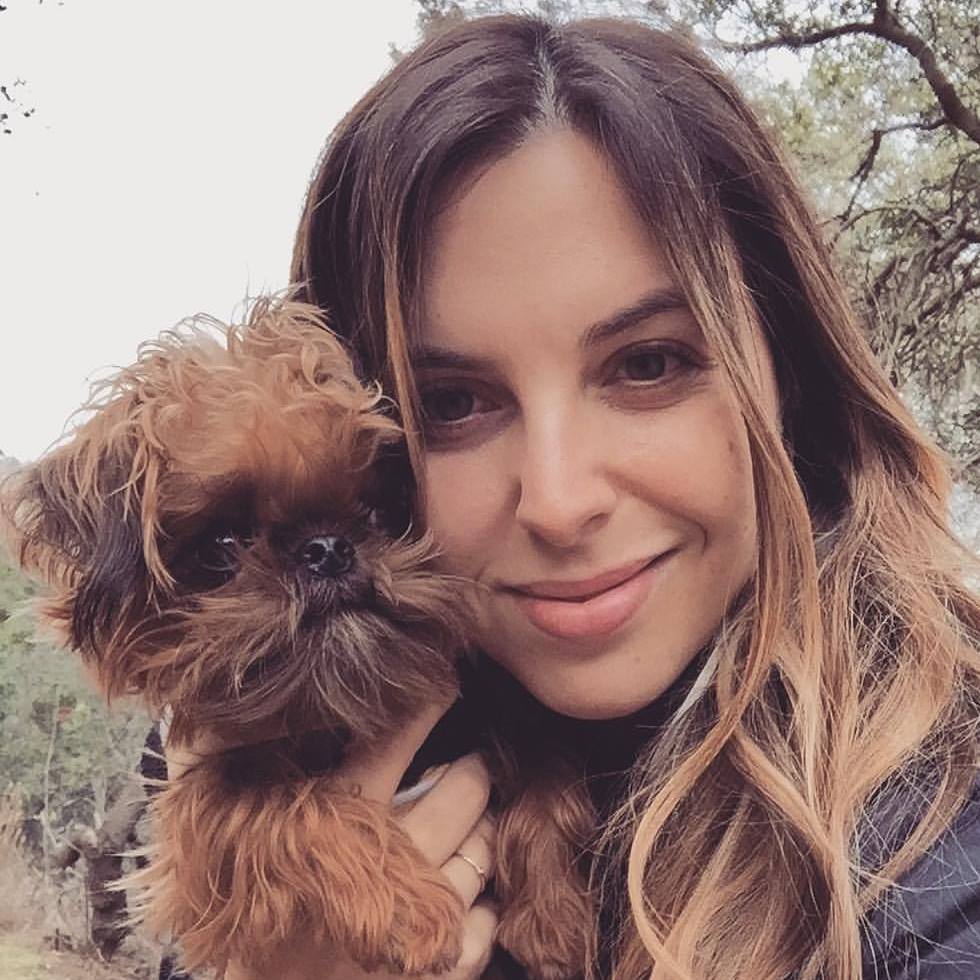 MFA 2 - InterSchool Art and Music
I am a multimedia artist completing my MFA in Experimental Sound and Art. I studied curating at Goldsmiths, University of London, and Art History at Princeton University. I've worked in the Curatorial Department at MOCA, and at Inner-City Arts. I founded DWP, an artists' collective centered on dinners, performance, improv, wellness/workshop events, and publishing. Currently, I am investigating how performance can be a vehicle to "show by example" a more integrated life and responsible society.
Slide 1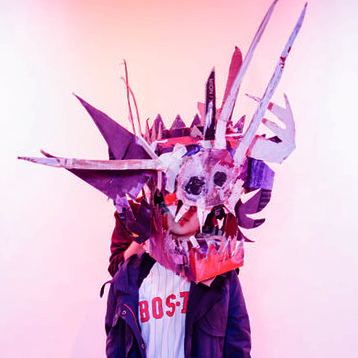 BFA 4 - Character Animation
Michelle (also known as In) is a filmmaker and painter based in Los Angeles. Interested in fantasy and surrealism, her thesis explores the connection between insect and humans through a protagonist who is neither completely insect nor human.
Michelle is always looking for new ways to create. she recently dived into sculpting and composing music on a user-friendly software. On her free time she wants to paint on a large canvas and create animated music videos.
Michelle is currently studying Film and Animation and minoring in Digital Arts. Expected to graduate in May 2019.
Slide 1
Shiloh Beckett is a native San Diego artist now transplanting into the Los Angeles scene. She is studying under the School of Dance with a minor in Digital Arts. In addition to dance and choreography as her main curriculum, she is expressing interest with Stage Management with a concentration in dance performance. Shiloh also spends her time at CalArts serving as a dance ambassador of the Student Union. She is excited to collaborate with fellow artists in CalArts Expo creating a cohesive and diverse group of projects.
Slide 1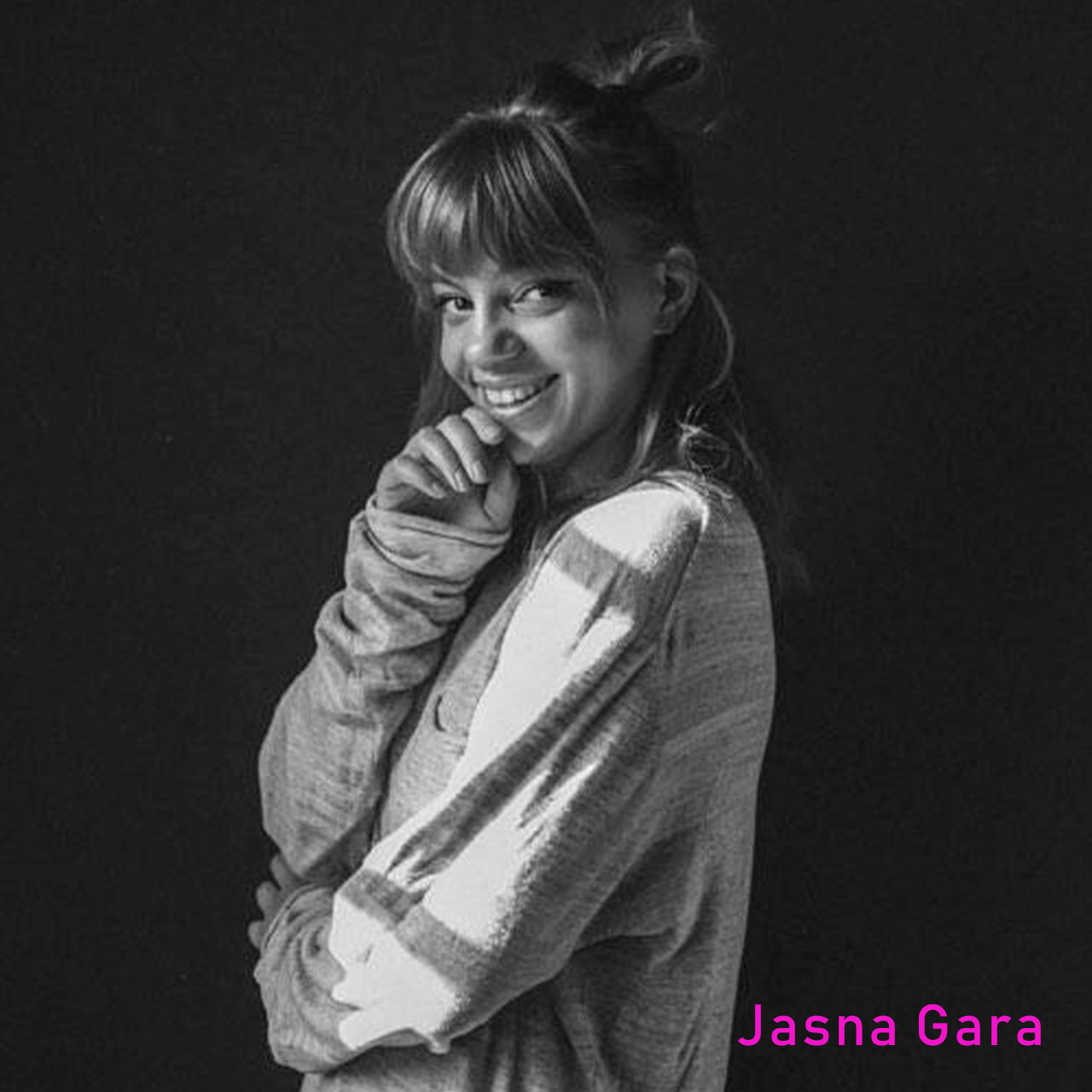 MFA 2 - Performer Composer
Jasna Gara is a Serbian born, LA based composer and performer of contemporary and Balkan traditional styles. Since moving to the United States, Jasna has performed and collaborated with acclaimed artists such as Bill Whelan, Valerie Simpson, Terri Lyn Carrington, Geri Allen, Theodosii Spassov, and had performances at venues such as Boston Symphony Hall, Walt Disney Concert Hall, Isabella Stewart Gardner Museum and others. Jasna holds a Bachelor of Music from Berklee College of Music (Boston,MA) and is currently an MFA candidate at California Institute of the Arts (Valencia,CA). With passion in music education she servers as a member of College Advisory Committee at LA Opera, and is a member of the Recording Academy GrammyU education program.
www.jasnagara.com
Slide 1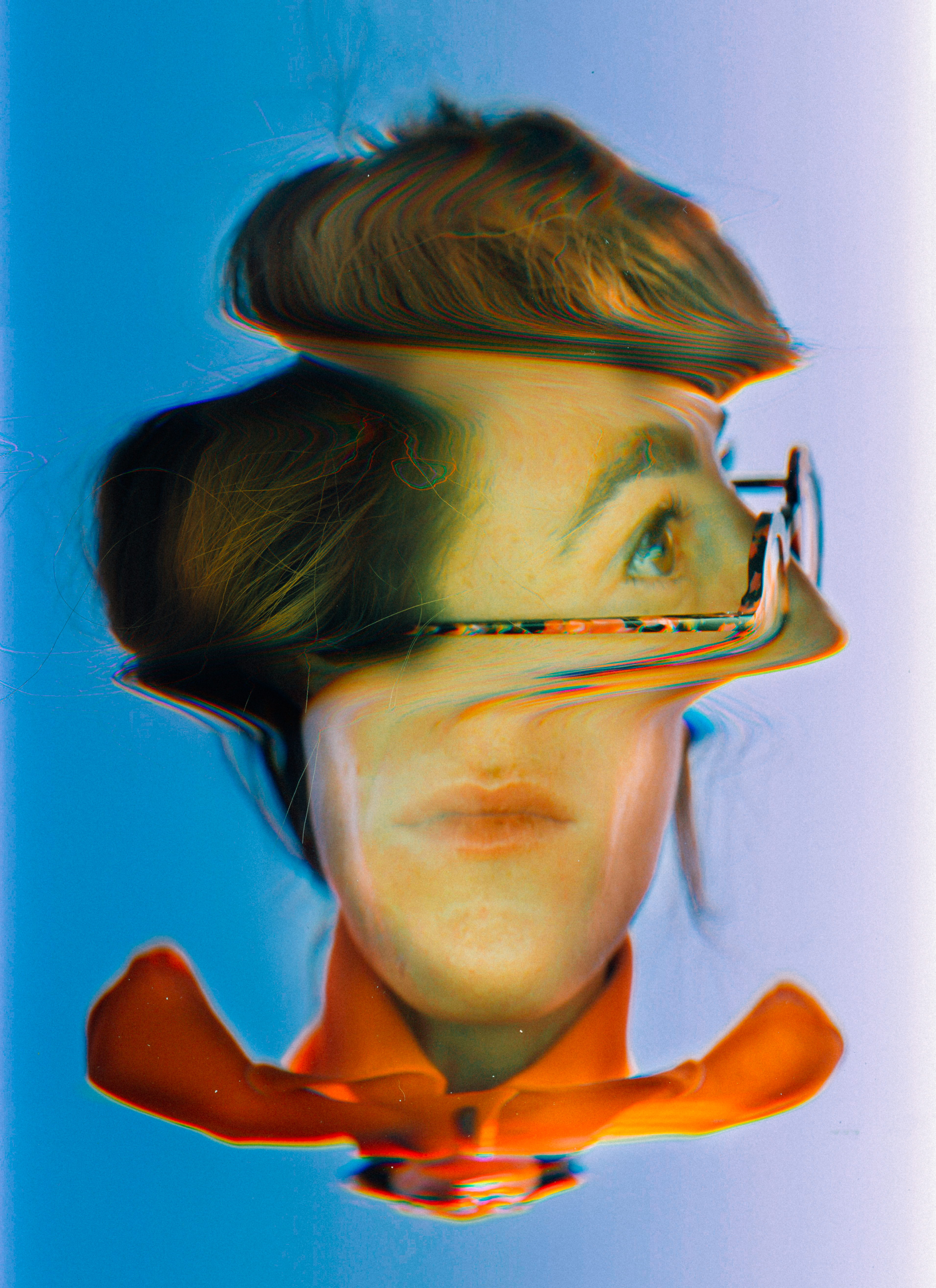 EMMA BERLINER is an artist, designer and filmmaker living and working in Los Angeles. She graduated from the Film & Television program at New York University's Tisch School of Arts where she was awarded the Martin Scorsese Young Filmmaker's Award and the Oliver Stone Screenwriting Grant for her thesis film Miss Ellis Island. Some of her recent illustration and design clients include Vogue, Nylon, Goop and Paramount TV. Emma publishes work under the banner mixedgreens - most recently exhibiting at Printed Matter's LA Art Book Fair.She is currently attending CalArts earning her MFA in Graphic Design with a focus on Motion Design. Emma is a Sagittarius, but she's trying to quit astrology.
Slide 1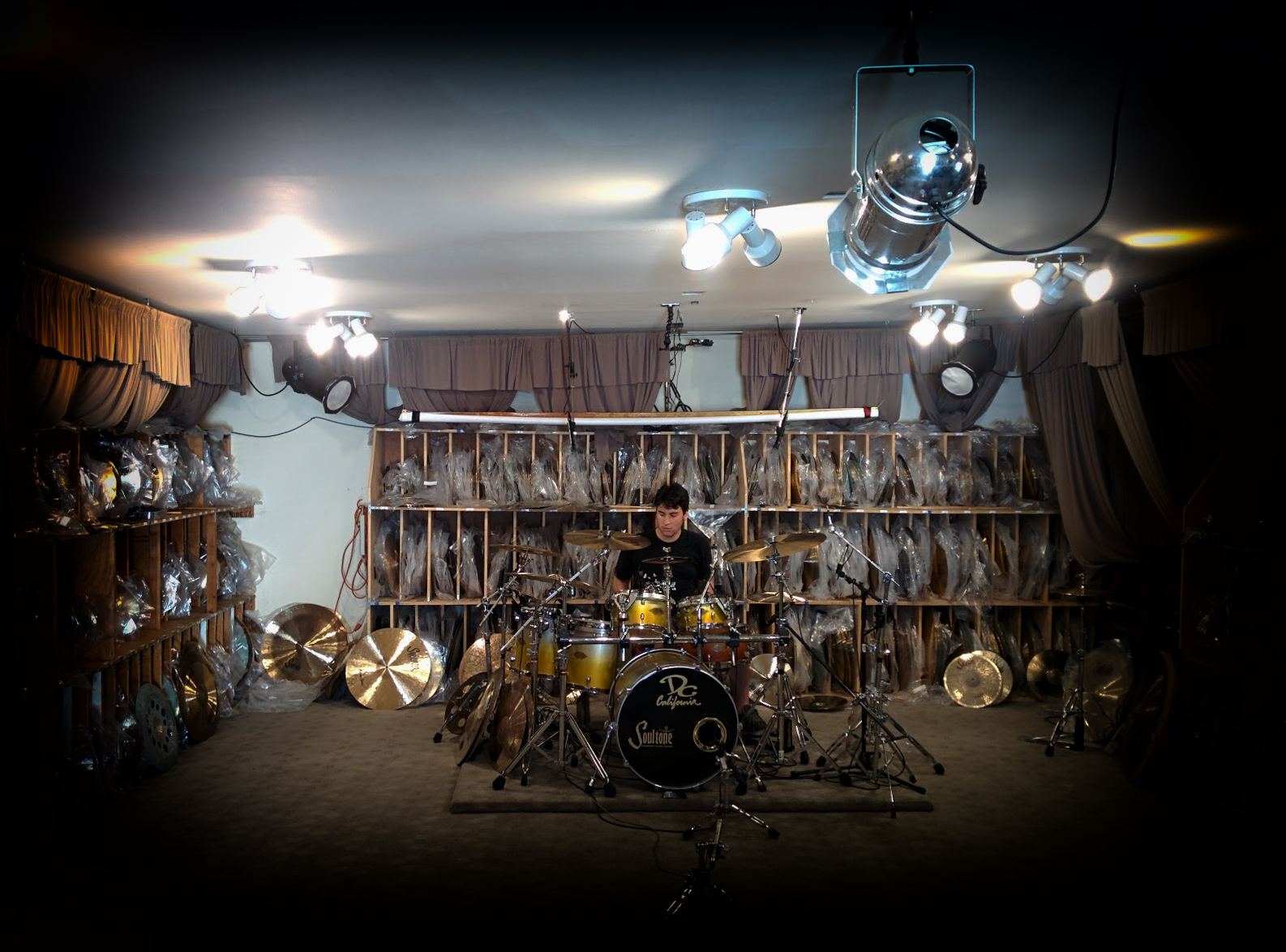 Max Fishman is a Los Angeles-based drummer, producer and coder. Max has been working for music producer John King and at Modern Music School in Pasadena for the past three years. Max was a part of Deaf West's 2015 theatre production of Spring Awakening at Los Angeles' Inner-City Arts Rosenthal Theatre. This is Max's first year working as part of the EXPO creative team, leading web development.
Slide 1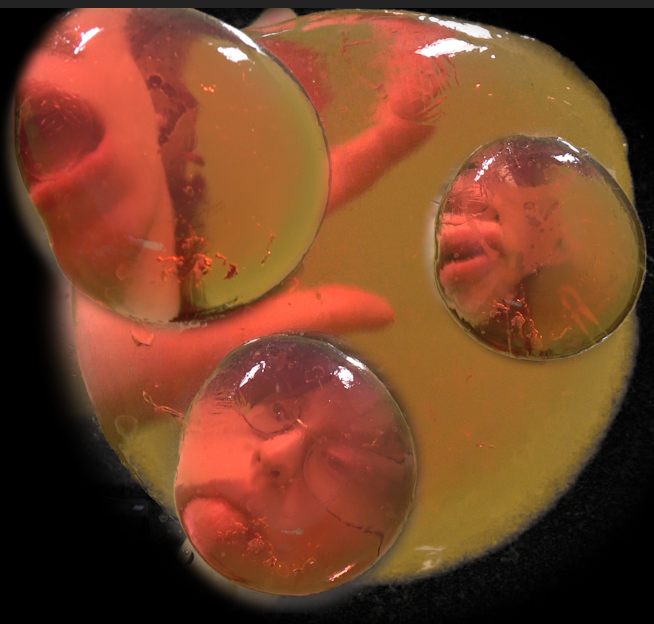 River Stastny is an interdisciplinary art worker from New York currently finishing their last year in the BFA Art Program with a minor in Creative Writing and a focus in Integrated Media. Their practice explores interactivity and touch, coping mechanisms and trauma healing, queerness, humor, science fiction, and abjection. These explorations are currently situated at the axis between experimental film/video, performance, digital art, installation, bookmaking, writing and fiber art.