Slide 1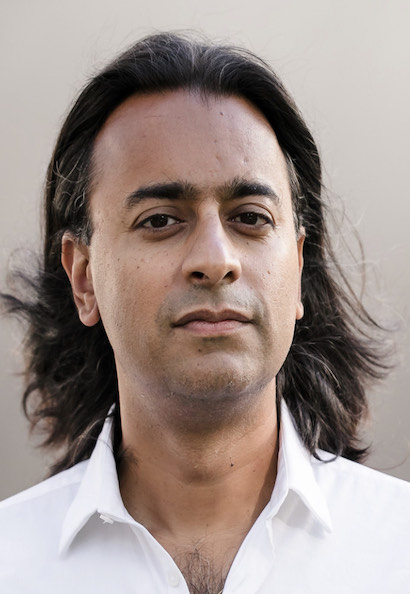 Ajay Kapur (he/him) is currently the director of Music Technology and Associate Provost for Creative Technologies at California Institute of the Arts. He received an interdisciplinary Ph.D. in 2007 from University of Victoria combining computer science, electrical engineering, mechanical engineering, music and psychology with a focus on intelligent music systems and media technology. Ajay graduated with a Bachelor of Science in Engineering and Computer Science from Princeton University in 2002. He has been educated by music technology leaders including Dr. Perry R. Cook, Dr. George Tzanetakis, and Dr. Andrew Schloss, combined with mentorship from robotic musical instrument sculptors Eric Singer and the world-famous Trimpin. A musician at heart, trained on drumset, tabla, sitar and other percussion instruments from around the world, Ajay strives to push technological barriers in order to explore new ways of creating immersive interactive experiences.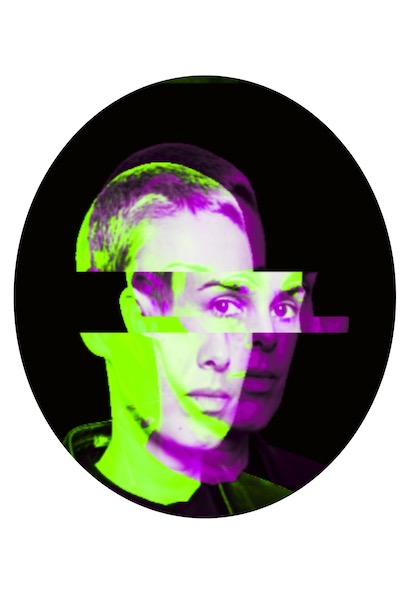 Madeline Falcone (they/them) is a performer, producer, curator, and educator building artistic community that challenges conventions. As a producer and curator, they have recently collaborated with The Broad, REDCAT, LACO, LACMA, the Ojai Music Festival, and have curated and produced for artists including Peter Sellars, Charles Gaines, Ron Athey, Carmina Escobar, and Derrick Skye. Having performed on stages ranging from Carnegie Hall to Coachella, Madeline is a proponent of experimental and contemporary music, records for film and television, and has performed and recorded with  artists including Billie Eilish, The Eagles, The Temptations, Ariana Grande, Angel Osen, Jóhann Jóhannsson, Deltron 3030, and more. Madeline is a faculty member at CalArts in the Music Technology and Digital Arts programs, and has been Producer of CalArts Expo since 2014. Photo by Laura Pardo with design by Carmina Escobar.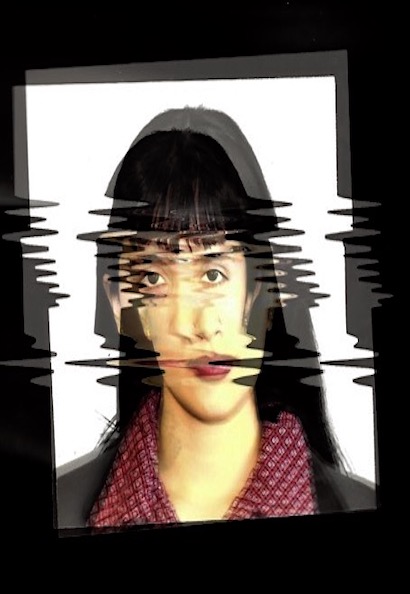 Josephine Shetty is a music educator, pop music artist, audio engineer, and Dublab DJ born and based in Los Angeles, CA.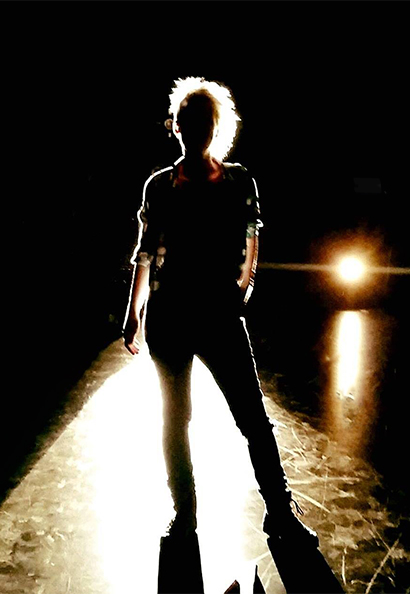 RS Buck in an international producer, designer, and manager for live experiences. Their work focuses on disrupting communities that have fostered white supremacy and patriarchy in order to create safe-spaces to explore the whimsical. Recent collaborators in LA include: The Broad, The Resonance Collective, The LA LGBT Center, Sunweaver Creative, Electric Workshop, Universal Studios, Estrella TV, BE Moving, Woolf and the Wondershow, Center Theater Group, Deaf West. Buck teaches and designs at CSU-Northridge. They are a company member of the in[heir]itance project, The Resonance Collective, and IAMA Theatre Company. They hold their MFA in Experience Design and Production from CalArts.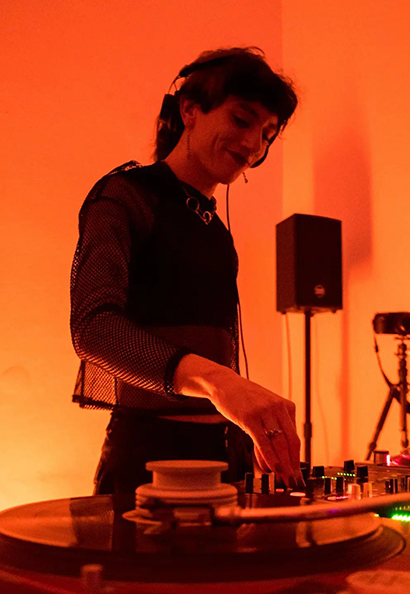 Chloe Scallion is a Los Angeles-based performer, curator and engineer of ephemereality. The scope of her poly-disciplinary practice as Gay Felony includes: DJ, world-building lecturer, multi-channel A/V installation artist and general contractor of a wholly queered future. She is co-director at DTLA non-profit art space Coaxial Arts Foundation. She can be found in various institutions and warehouses of LA hanging a projector, yelling at a computer or breaking a sweat on the dancefloor.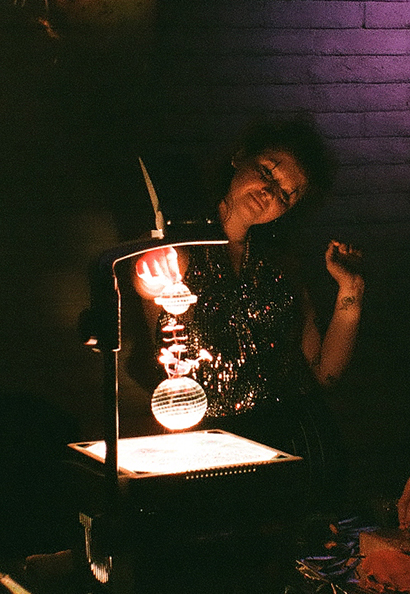 KA (pronounced KAY-AY) is a multidisciplinary artist who was raised in Atlanta, GA and became an individual by the train tracks and rivers of Athens, GA. Their work is created using collected materials, images, and sounds to recontextualize an experience of Place. Their textile sculptures, videos, and performances are time-based collages that describe a web of relationships within their immediate environment and community. KA currently resides in Los Angeles and works as Operations Director at Coaxial Arts Foundation, where they facilitate community events and artist residencies. IG @oh.ka.y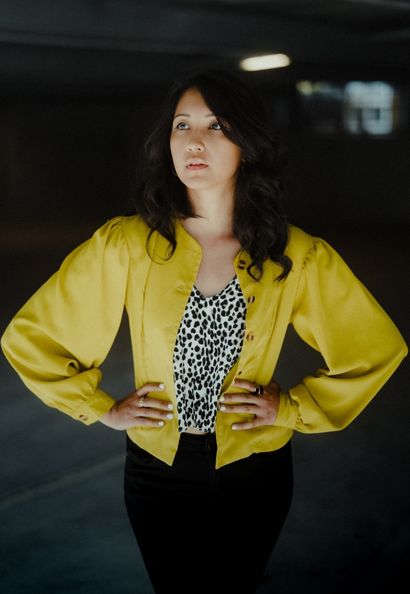 annais is an artist curious about improvisation, collaboration, community-making and the performing arts. particularly, she's interested in how those pieces converge into co-created rituals leading to collective well-being and delight. originally from dry and sunny palm springs, california, she is currently based in snowy ontario, canada. there, she is working on a Critical Studies in Improvisation PhD at the University of Guelph while co-developing arts-based community programming at the Westben Centre for Connection and Creativity. she loves seafood soondubu, interactive art installations, desert stargazing, and singing with others.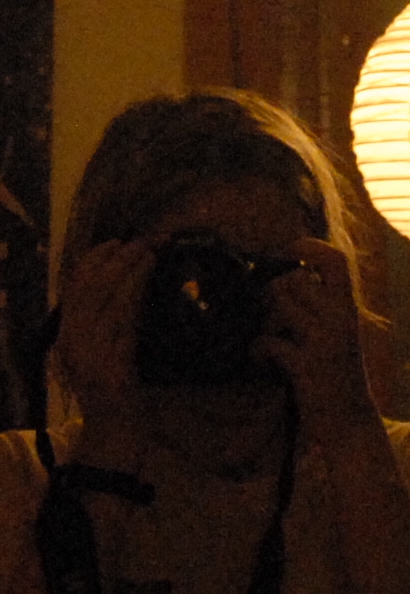 Curator and Creative Director
Celeste is majoring in experimental musical arts, minoring in humanities and specializing in film. You can see Celeste's art on instagram @diabetic.nephew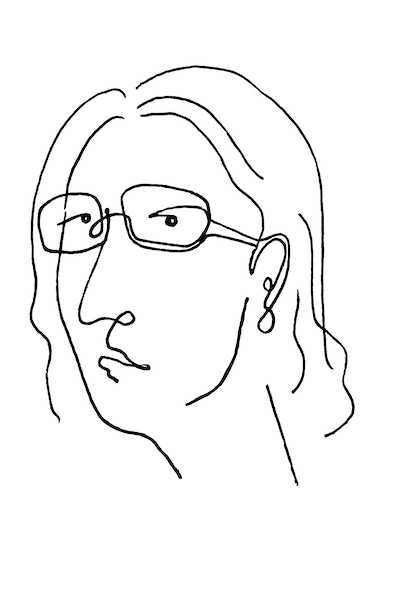 Curator and Creative Director
I grow up in Taiwan, but move to California to study filmmaking and animation in CalArts. Throughout my filmmaking career, I have worked with various types of filmmaking techniques and style, including experimental narrative, stop-motion collage animation, and multimedia installation. And by creating in different styles and formats, I am able to present the shared societal issues in different cultures in a more uniquely original films.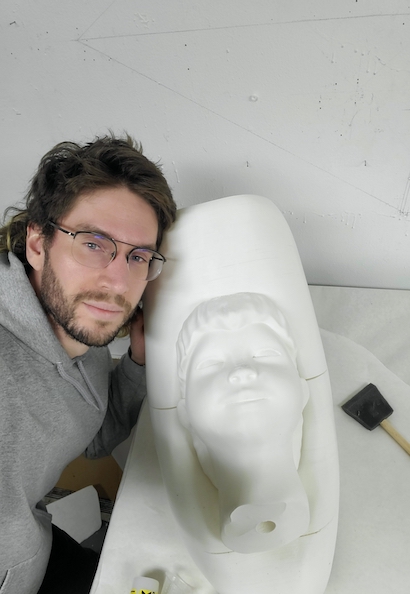 Curator and Creative Director
Chris Johst is an artist and curator working with technology to mine American cultural archives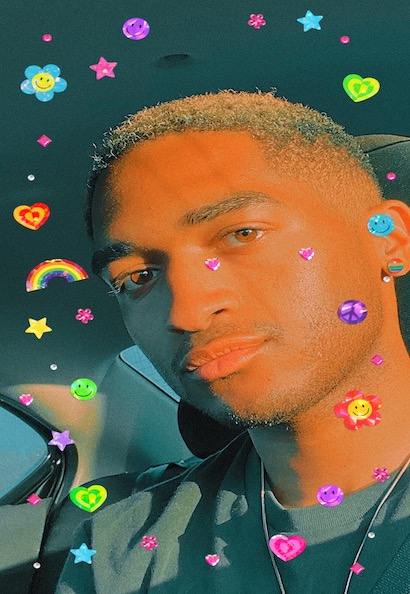 Christopher Welch (Chris Lyric)
An all too ambitious road-runner of a singer/songwriter who eagerly explores the intersectionality of being a multi-hyphenate artist. Chris comes from the humble beginnings of single mother led household with four boys. Many times after making several trips taking hot water from the slow cooker to the bathtub, Chris and their mother would prepare for engagements through out Chicago. Chris eventually made their way to Rev. Jessie Jackson Sr's Rainbow Push Coalition, to lead performing Carnegie Hall before age 14. Their singing voice has traveled from Brooklyn, NY to Berlin, Germany while Chris remained a creative child under the weighted blanket of poverty. With light work on tv and commercials, Chris is now enrolled full-time at California Institute of The Arts where they study Musical Arts/ Experimental Pop. Today Chris holds Certificates and Scholarships from Doing Good Works: Social Impact, Better Brothers LA, Tikem Berry, The Institute of Anti-Racist Education, as well as leads an environmental justice non profit called When Black & Brown Go Green. Aside from being the front man of an alternative pop group, Chris has a list of DIY productions across Southern California from 2015 impacting students from SoCal to Nimes, France.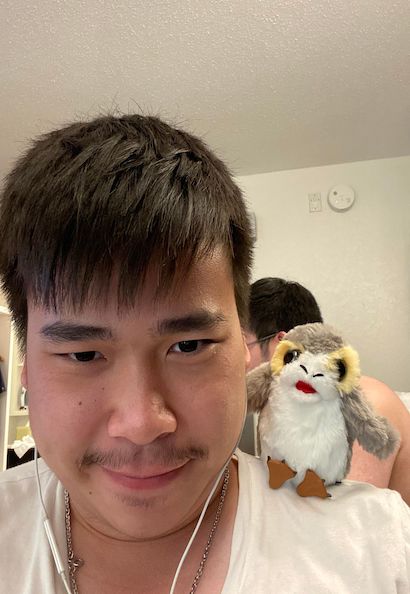 Curator and Creative Director
BFA 3 Graphic Design, Graduating in 2024. Hire me, please.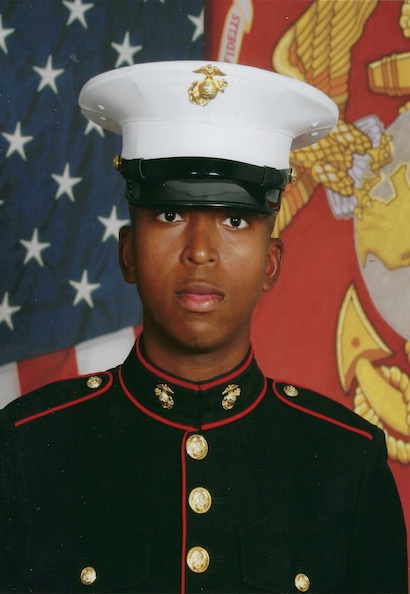 Curator and Creative Director
I am Daniel Clark, a Junior at CalArts studying Musical Arts / ExperimentaI Pop. I am a singer-songwriter, pianist, music producer and audio engineer. My artist and nickname is Danny. You can contact me on Instagram @takismusic or email me at (danielclark@alum.calarts.edu)!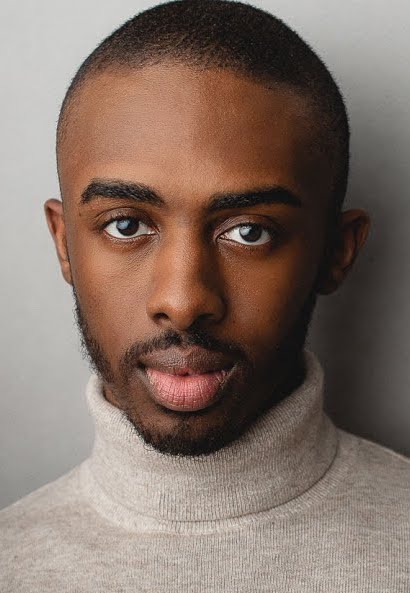 E. E. Williams (he/him) is a Los Angeles based artist most recently appearing in WAITING (4,380,000 HOURS AND COUNTING) at the Inkwell Theatre. E is currently producing a show at the Barnsdall Gallery Theatre and the Hudson Theatre in Los Angeles. Performance Credits Include: How We Got On(Sacred Fools Theatre), Twelfth Night(National Black Theatre Festival 19'), Dispatches from Gloria(Die-Cast/Philly Theatre Week 21'). E is an actor, choreographer, writer currently pursuing his MFA in Acting from the California Institute of the Arts, as well as a Certification from the Selver Awareness Leadership Training Institute.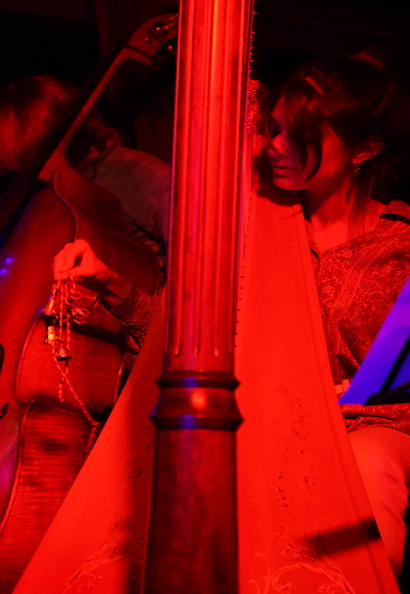 Curator and Creative Director
Elif Dincer is an MFA2 composer in the School of Music.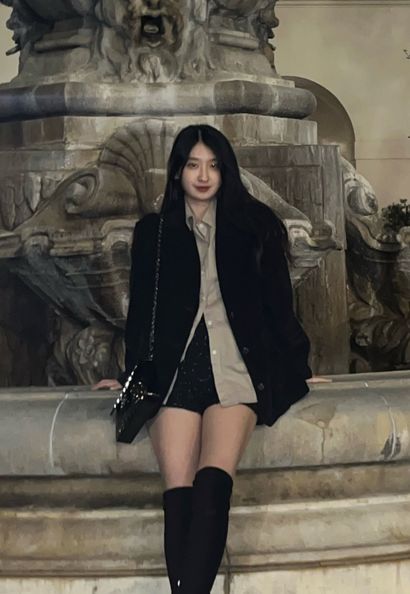 Curator and Creative Director
Erin Park is a Korean born, LA based artist and filmmaker currently majoring in Experimental Animation and minoring in Digital Arts at CalArts.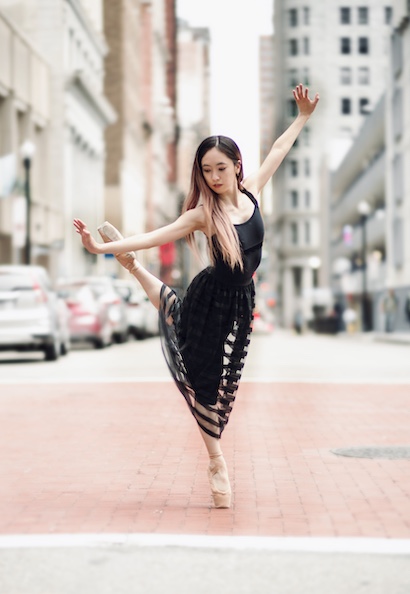 Giada Jiang (MFA Dance Choreography) is a movement-study artist who is dedicated to creating spaces and dances where all people can express who they are and marginalized individuals can feel understood, comforted, and respected. Born in Italy, and growing up in China, she traveled to America in 2018, and later graduated Summa Cum Laude from Point Park University with a Dance BFA. Giada has had the honor to present her work and perform in Pittsburgh Playhouse, Sharon Disney Lund Dance Theatre, and August Wilson African American Cultural Center. House Dow (Main Entrance Venue Producer, MFA 3) is a stagehand, producer, and manager with roots in LA, the SF Bay Area, and the South Berkshires, Mass. At CalArts, House has also been involved with Night of the Falling Stars, Accidental Death of an Anarchist, EXPO 2022, I N T E R I O R, Pelleas et Melisande and an as-yet-untitled dance festival premiering Fall 2023.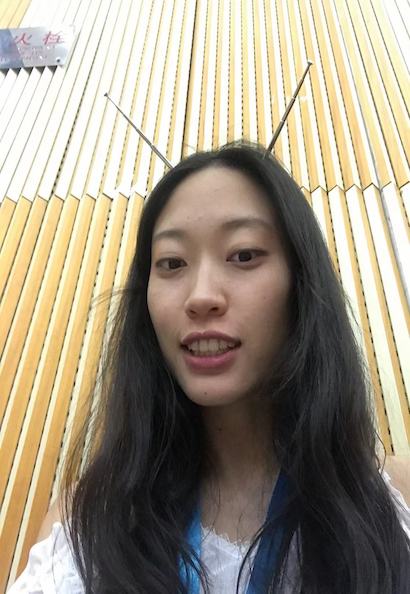 Curator and Creative Director
Hu Di makes paintings, participatory installations, and performance arts. Please check Hu Di's work on https://www.hudi.studio/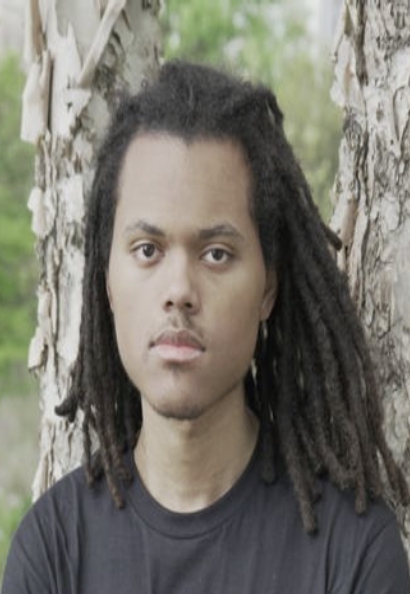 Curator and Creative Director
I am a student soon to be graduate for the School of Art, program in Art. I am well versed in drawing, painting and sculpture and I'm also skilled in metal fabrication and woodworking. I have interests in human anatomy, as well as animation. I enjoy being able to make things with my hands as well as help others. I am also knowledgeable about 2d animation and 3d modeling too.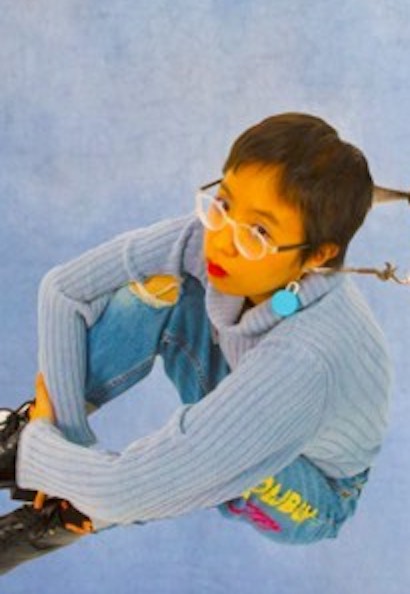 Jean Rhee is a musician, songwriter, sound and intermedia artist from Seoul, Korea. Their work explores non-linear narratives and topics ranging from race and gender to devotions and cyborgs. They are currently majoring in Performer-Composer and Music Tech at CalArts.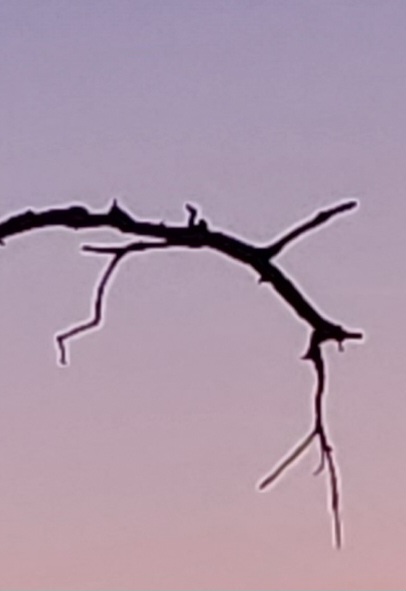 Curator and Creative Director
Jingpei Wang is a stage manager based in LA. CalArts credits include: Making of the Gods, Party School, Accidental Death of an Anarchist and Because, you're worth it. Other credits include: Vision, Food Odyssey, The Pillowman, Sleep No More and Death's Brother.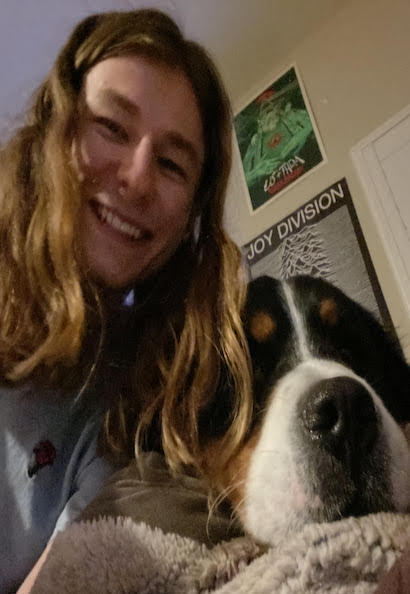 Hello! My name is John Ferry and I use He/Him pronouns. I'm a third year student in the music program studying Experimental Pop focusing on audio post production. In my free time you can catch me working on 3D environments with Blender as well as producing my own and others music.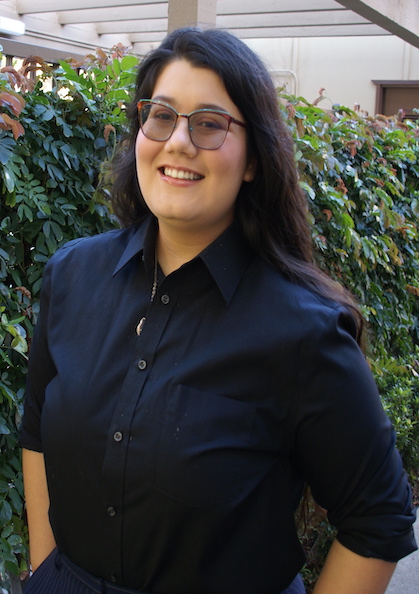 Curator and Creative Director
Liz Zaragoza is a Southern California-based theater artist, with an emphasis on management & theater tech. CalArts School of Theater productions include CalArts School of Theater productions include daughter & Accidental Death of an Anarchist, as well CalArts Center of New Performance's The Carolyn Bryant Project (2021). Student production credits include coffeehouse's Seinfeld: The Chinese Restaurant Episode & associate producer of Tsipekua (2022). She has also worked with IVC Theater, Long Beach's Musical Theatre West, & LA Opera's Puccini Opera Tales.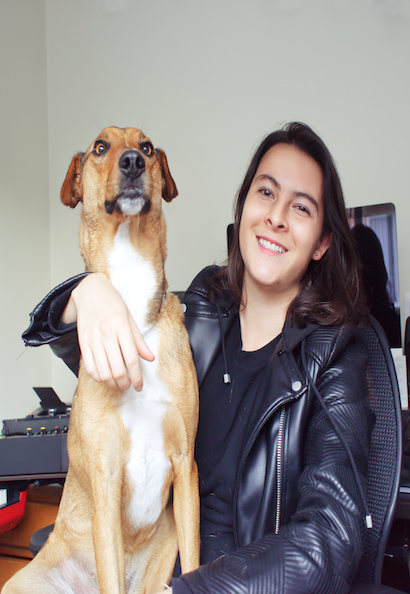 Luisa Pinzon is a Colombian Musician and Sound engineer. She is currently pursuing her MFA degree in Music Technology and Integrated Media specialization at the California Institute of the Arts. Luisa has over 5 years of experience doing Audio Engineer in the fields of Postproduction for TV, Live sound, Mixing and Recording Since 2020 she has been researching the creative coding field, using programming softwares such as p5Js, ChucK, MaxMsP and Touch Designer. While pursuing her MFA degree at CalArts she has learned and explored the visual digital arts and is always looking for new ways of creating art.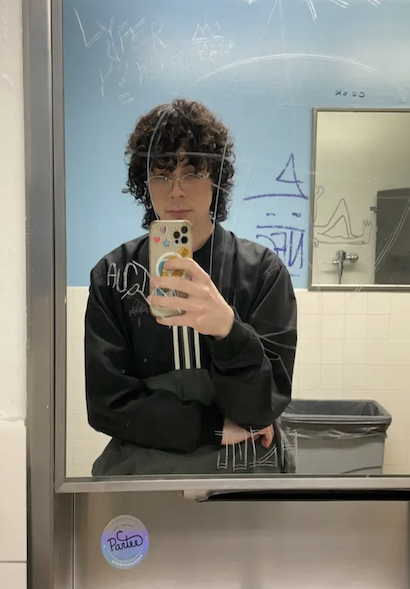 Curator and Creative Director
Matthew is a BFA4 in Music Technology with a focus on digital music production and audio engineering. He has additionally worked in graphic design, audio programming, and drum performance. His inspirations come from digital music and how electronics evolved from simple analog signals to PCM sound banks in small commercially sold electronics and video games. His goal is to preserve and study an era of music where digital limitations encourage creativity and a sharp execution. Matthew occasionally DJs and produces music under the artist name Joey Sample. https://soundcloud.com/mb-w2 https://www.youtube.com/channel/UC_ue0uNTadRzhH9UAbQBtjQ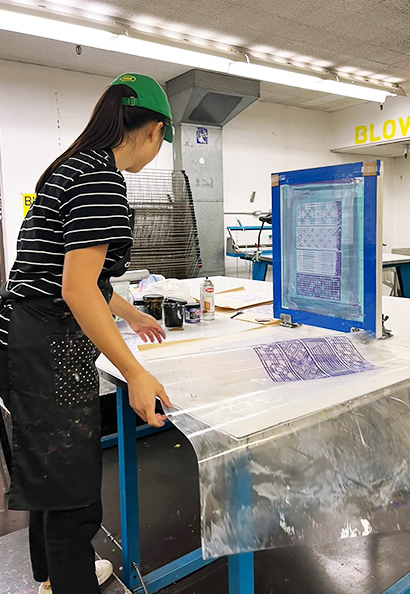 Hi I'm Michelle, 1/3 graphic designers working on Expo this year. You can find more of my work at https://michellebacdesign.cargo.site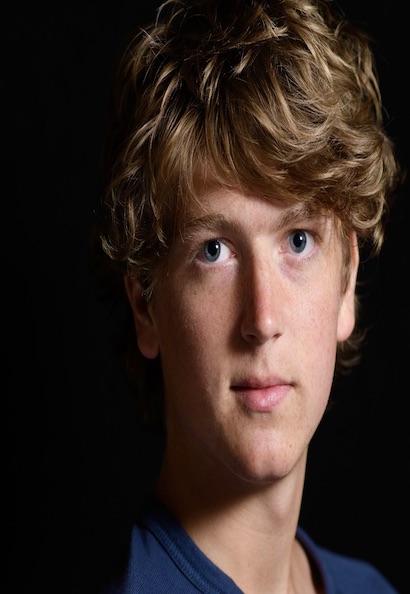 Curator and Creative Director
I am a BFA 1 Actor from Boston, MA. There is no better place to be than in nature (and the theater). If you send me a song rec, I might listen to it. I believe in storytelling's power and the impact a truthful performance can have on an audience. And I love this quote. "Yesterday is history, Tomorrow is a mystery, but Today is a gift. That is why it is called the present." - Master Oogway.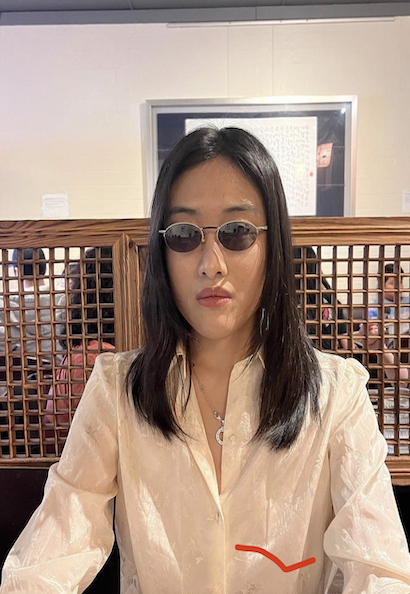 Curator and Creative Director
I am a graphic designer from Shanghai, currently in my MFA 1 year. I am a good person. Ig: oltreehui.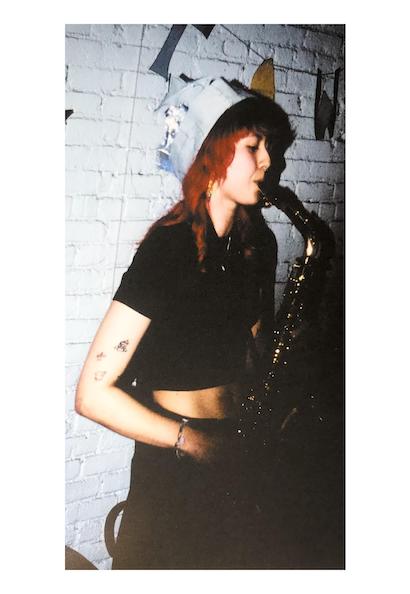 Quejo is a Los Angeles based multi instrumentalist, currently studying in Experimental Pop at CalArts. She started her journey at CalArts in the theatre program with the interest of working on lighting for concerts. She has since joined the music program, and is now actively producing independent concerts in the Los Angeles area. Instagram: _quagalo_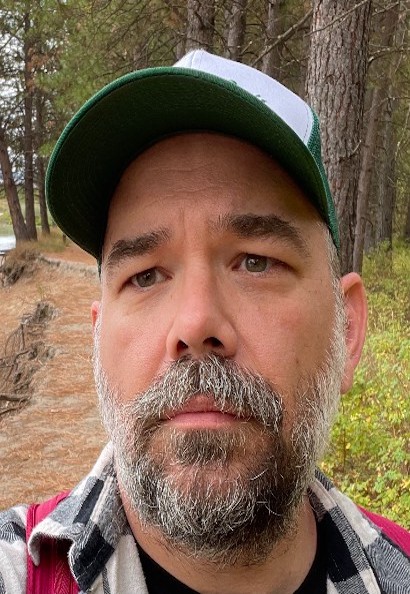 Enamored by the voices that emanated from his FM radio, Rob Weddle knew from a young age that he wanted to be one of them; to be a beacon for anyone who needed safe harbor in a storm. And so he set out to build lighthouses. The first lighthouse was found along familiar terrain, similar to those that inspired him in his youth. The second lighthouse came years later, and while it differed in appearance, it was still the same signal being sent to the same ships. Unsatisfied, knowing how many remain adrift in dark water, Rob began construction on his third lighthouse, determined as ever to reach the unreachable. Watch @birdbruce (Instagram) or www.robweddle.com for updates.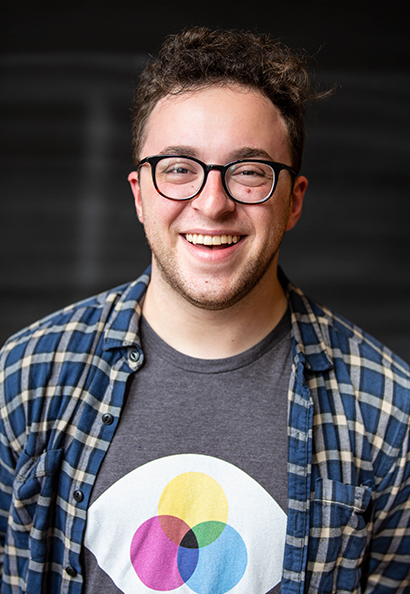 Ryan Seffinger (MFA1 Art & Technology) is a designer, technologist, and artist interested in light, media, immersive storytelling, and creative technology. His work prior to CalArts includes over fifty theatrical lighting and projection designs, and positions at the 70th Annual Tony Awards, Berkshire Theatre Festival, Interlochen Center for the Arts, and Williamstown Theatre Festival, among others. He also spent over two years as an architectural lighting designer. In 2019, Ryan graduated from Yale University with a BA in Computing and the Arts, where he was a finalist for the Sudler Prize for Excellence in the Performing and Creative Arts. www.ryanseffinger.com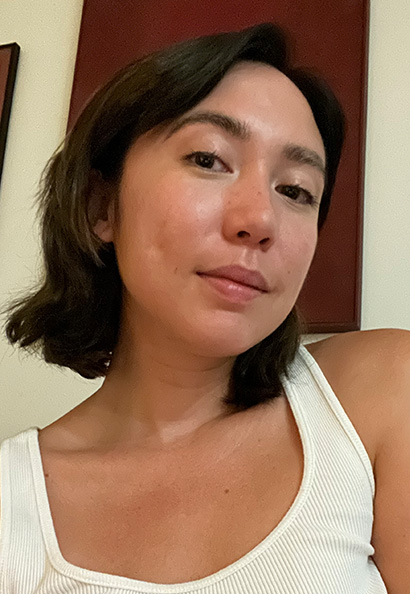 Sarah Chow ('24) is a graphic designer based in Los Angeles and a current MFA candidate in the graphic design program. After studying art history at the University of North Carolina at Chapel Hill, Sarah worked at Vogue and Louis Vuitton in New York before coming to CalArts. She has also worked independently with numerous clients, including Rent the Runway, GIPHY, and the Advertising Council.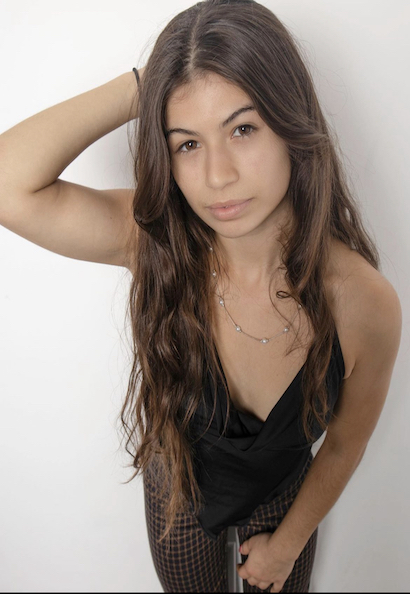 Curator and Creative Director
Savanna Rae Gonzalez is a BFA 1 dancer at CalArts expected to graduation in 2026. She is a Venue Curator and Creative Director for the Expo Team.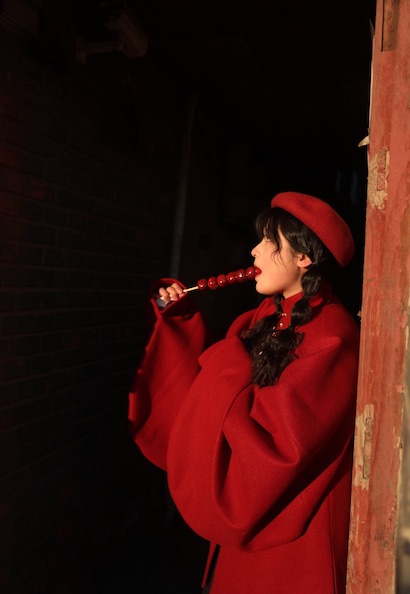 Curator and Creative Director
Tian Liu is a Photography and Media MFA 1 at CalArts, expected to graduate in May 2024. website: tian-liu-x.com insta: @tian_liu_photo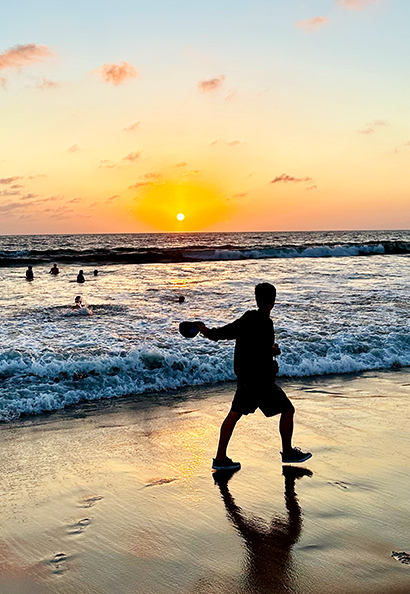 Curator and Creative Director
Born in China, graduate student of MFA Photography and Media at CalArts, specializing in color documentary photography and motion picture production. Personal website at www.yuang1999.com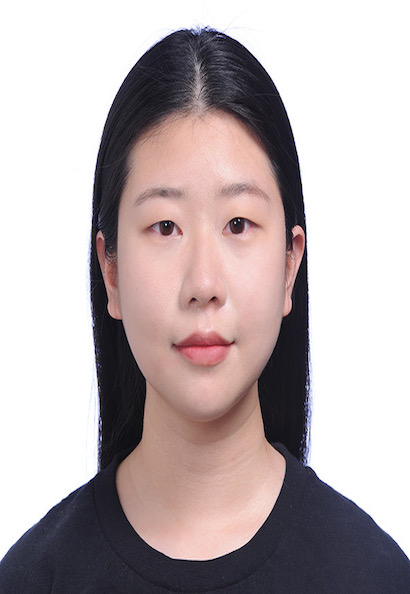 My name is Zoe Ze Zhou, a Calarts MFA fine art student, expected to graduate fall of 2024. I signed up for this because I like and I'm good at planning, and organized events and so. I worked as project assistant working at Bonalliance at 2022. President of Chinese Students and Scholars Association (CSSA) Minister of Activities Department Chinese Students and Scholars Association (CSSA) My personal website: https://zoezhou168.wixsite.com/zoezezhou/hair-from-you